NEWS
CBS Shows Support for Katie Couric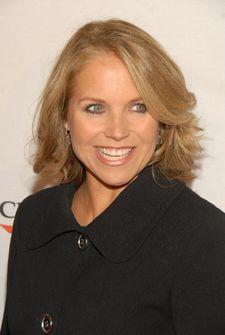 CBS Corp. Chairman, Leslie Moonves paid a surprise visit to the CBS newsroom on Friday to support struggling Evening News anchor, Katie Couric.
Moonves told CBS News employees that "There are no plans for a change--today, tomorrow and into the future," according to a network executive who was there.
The source also said that today's news doesn't mean that Couric's status won't be reviewed if her ratings continue to lag--but it likely won't happen until after the election.
Article continues below advertisement
Rumors that CBS had decided to replace Couric--who is running a distant third behind NBC and ABC in the evening news ratings--suggested she would be out after the election or inauguration of a new president.
Moonves and CBS President Sean McManus are reportedly denying those reports.
"They decided it was time that everybody was very clear where they stood and that they were not going to let news articles set anybody's agenda," said CBS Evening News Executive Producer, Rick Kaplan.
''She's not been at it two years and everybody is writing her obituary,'' he continued. ''That's fine. Success is the sweetest revenge.''