NEWS
Cee Lo Green Changes "Imagine" Lyrics, Faces Backlash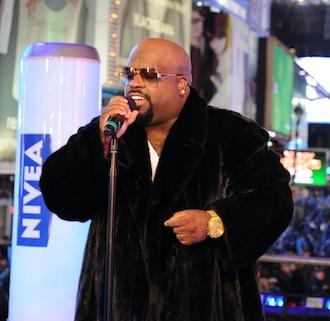 Despite a night full of celebration and confetti, Cee Lo Green is facing criticism for changing a few words to the classic hit "Imagine."
The words John Lennon originally wrote are: "Nothing to kill or die for, and no religion too." Well, Cee Lo took some creative liberties and sang, "Nothing to kill or die for, and all religion's true." According to Rolling Stone, this upset some fans because he switched the line to support religion. After crooning the hit on NBC's New Year's Eve broadcast in Times Square, Cee Lo Tweeted, "Yo I meant no disrespect by changing the lyric guys! I was trying to say a world where u could believe what u wanted that's all."
Article continues below advertisement
VIDEO: CEE LO GREEN PERFORMS "FORGET YOU" DURING NYC HEAT WAVE ON TODAY Looks like he ended up deleting that tweet since it's gone from his Twitter feed as the most recent tweet yesterday simply states, "Happy new year everyone!!!!!!" What do you think about the backlash against changing the lyrics? Much ado about nothing or did a few words completely change the context? Sound off in the comments!