NEWS
Celeb Stylist Lindsay Albanese Shares Tips For Getting a Great Deal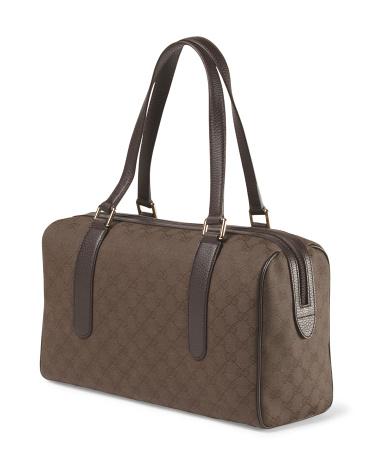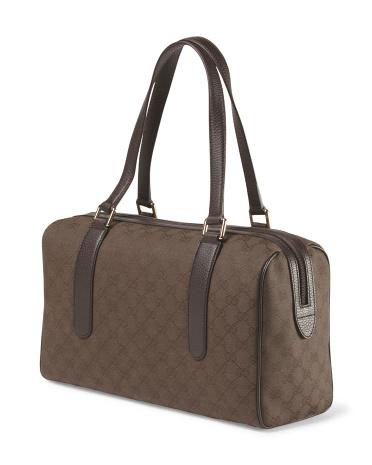 Truth: Off-price retailers kind of freak me out. You know the ones—they insist you'll find designer names at inexpensive prices and razzle dazzle you with commercials featuring style-savvy women scoring amazing deals on stuff you'd totally wear if you could just get over your fear of the racks. Oh, the racks.
Don't get me wrong, I basically live for a deal. I have no shame. The problem is I get a little too excited about a deal. Meaning I'll load up my arms with stuff because it's inexpensive and why not? I mean those leopard print MC Hammer pants are only $7.99—how can I resist? Oh, but I should. I really, really should.
Article continues below advertisement
OK! News: Watch a Livestream of Taylor Swift's Big Album Announcement
So now I get overwhelmed by the selection and wondering whether or not what I'm picking up is a good deal or if it will hang at the back of my closet for years because I'm terrible at returning merchandise.
But I really want to be one of those happy women with the overflowing shopping bags so thrilled with their designer deals.
Enter celebrity stylist Lindsay Albanese—the great keeper of shopping advice (off-price and otherwise).
I met up with Lindsay at TJ Maxx in Los Angeles to get the lay of the land and conquer my fears.
"We all become a victim of impulse buying," she says. "But I think there's also a thrill to it. You don't want to say don't do it because that's just a part of the thrill of shopping. What is so great about TJ Maxx and Marshalls is they stock all of the basics. Those are the things you go for everyday—the jeans, the great blouses, the simplistic stuff. Those are the things I would say always allow for your splurge pieces. Allow yourself a piece or two of a wild card item, but the rest, when it comes to shopping, stick with the basics."
Article continues below advertisement
OK! News: Shannon Beador Reveals What She'd Do Differently Next Season on RHOC
As she finishes her thought we pass a pair of sequined hot pants. Not for me. Not today (actually, after two kids not ever but in my college days I could have seriously rocked those). Keep walking.
"There's 10,000 pieces of new merchandise in the store weekly," Lindsay explains of how TJ Maxx rolls. "Because their buyers shop year round, you're always getting on-trend. They are always aware of what's out there, they have the color palettes, the fabrications, and the textures that we're all looking for."
She brings up a good point—if you fall in love with something in, say, a TJ Maxx or Marshalls, you probably shouldn't wait too long to make the decision to buy. Because they turnover merchandise so quickly, there's a solid chance it won't still be there in a day or two.
OK! News: Christina Aguilera Gives Birth to Second Child
"This store is like a treasure hunt," says Lindsay. "They've done a really great job of keeping like items together but it is a treasure hunt. You've got to get into it. It's the thrill of the hunt, too. As far as a strategy, I would allow yourself some impulse buys but really stay true to the classic pieces where you don't have to think and say, 'I know I'll just grab this and pair it with jeans—easy."
Article continues below advertisement
She points out at TJ Maxx their designer stuff is clearly marked in The Runway section (which is refreshingly easy to navigate) and that the store is known for their accessories, whereas Marshalls is known more for their shoe selection (although each store does carry both departments).
"One thing I tell people when they're shopping and they see a shirt, for instance, ask yourself, 'Can I see myself wearing this next year? What's my gut feeling?," she advises. "You have to trust your gut. It's like dating a little bit. You get hot on something and then you're over it. So that is something to think ahead when you're purchasing, 'Do I see myself wearing this in a year?' If it's, 'Eh, I'm not sure,' it's probably forgettable."