NEWS
Celebrate Earth Day By Trying The No-To Low Package Diet With Clean Plates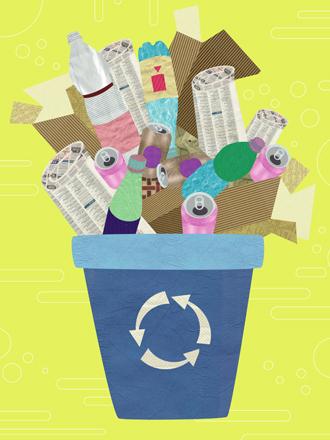 Article continues below advertisement
"If something comes in a package, it's probably processed. Chances are high that it has more sugar, salt, calories and preservatives than you need. Packaged foods were invented for convenience, and they're fine from time to time (some brands are even very good), but frankly, the best packaged snack isn't going to nutritionally beat a piece of fruit or a whole vegetable.
OK! WAKE UP CALL! IT'S EARTH DAY, JACK NICHOLSON'S BIRTHDAY AND MORE
"Try an unpackaged food day: you might be surprised by how energized it makes you feel. And of course, the earth will benefit, too. Think of how much less trash you'll produce."
Cleanplates.com is a great site for all conscientious carnivore, vegetarians or gluten-free dieters. It has restaurant reviews, news and tips to help boost your health as well as keeping your taste buds happy.
OK! What are other things people can do in honor of Earth Day?
Article continues below advertisement
Jared Koch: Eat only locally and/or organically grown non packaged food for the day. Eating a lot of plant based foods like vegetables along with pasture raised animals is a great way to stay satisfied and help the earth.
ENTER THE OK! EARTH DAY TWEETSTAKES!
OK!: What are some useful tips for people wanting to eat healthier and lose weight?
JK: Eat! No, really. It's what you eat that makes the difference. America has developed an unhealthy obsession with calories. So we like to say, "Don't count your food. Make your food count." In other words, don't count calories. Instead, count on high-nutrient food to make you feel full quicker, and nourish your body. Start by eating more vegetables.
This doesn't mean you should be vegan or vegetarian. It just means that when you eat a lot of plant-based foods like vegetables, fruit and nuts and seeds, your body will get the nutrients it needs, will automatically start to crave less, and drop weight naturally. You'll feel better. Your skin may look clearer. Your hair might become glossier. You may get fewer stomachaches. Your thinking might even become clearer. And your weight won't fluctuate wildly anymore. That's the power of good food.
Article continues below advertisement
OK!: What is the concept behind CleanPlates.com?
JK: We're here to make eating good food fun again. The age of the diet is over. Our nation tried it. It didn't work. We have more "diet foods" available than ever before, and more obesity than ever. The surprise: eating real food, in reasonable portions, makes us healthy. Instead of trying to fool our bodies into believing that artificial ingredients are food, we're rediscovering that whole, unprocessed ingredients are the tastiest, the most satisfying, and do lots of subtle, powerful things for our bodies that science is only beginning to understand. Our free email and website are loaded with articles to help clear up confusion around food, plus recipes from well-known chefs, and recommendations for restaurants and products that we think are great. And in spite of what you might read about some stars' unhealthy diets, the celeb world is catching on. Jamie Oliver, Mariel Hemingway, Donna Karan and Deepak Chopra have all been big Clean Plates supporters (thank you!).
You can get Clean Plates' free newsletter, iPhone app and restaurant guides (I like to say it's like having a nutritionist in your in-box) by signing up to Clean Plates here.
What are you doing for Earth Day? Let us know below or tweet us @OKMagazine!