NEWS
Celebrate National Coffee Day in NYC with With Grace Hightower and Coffees of Rwanda!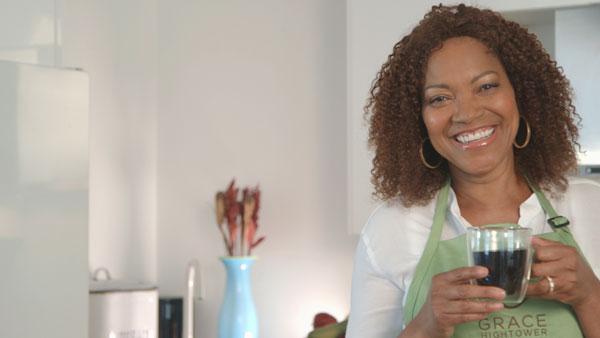 The roast, the beans, the mug, the aroma, the first taste. The daily dose of coffee is a personalized experience for all of us, but Grace Hightower De Niro's journey with making a delightful cup of joe is more involved, thoughtful, and special than you may have known.
So what does your daily coffee ritual look like? Grace Hightower De Niro, the wife of actor Robert De Niro, enjoys a brand that not only empowers the people of Rwanda and supports their quality fair trade, but also has her name on it.
Article continues below advertisement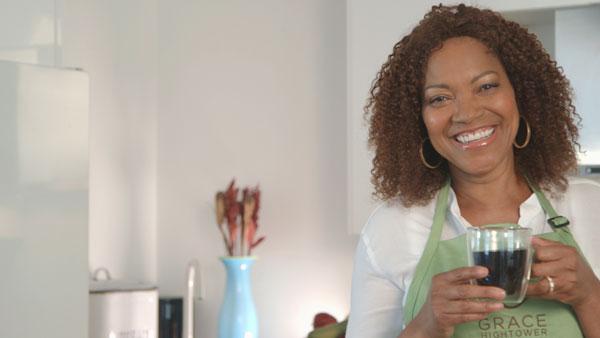 She's the lady behind Grace Hightower and Coffees of Rwanda and, to put it simply, knows a good brew. Her brand has allowed many farmers in Rwanda to "sustain themselves," as she puts it, and earn an income by harvesting and growing their own coffee beans.
What's got us talking about the ole' caffeinated goodness today? Starting today, Grace's brand—which includes four delicious blends consisting of Medium Light Roast, Medium Dark Roast, Signature, and Espresso—will be traveling around New York City and handing out free cups of coffee from special coffee trucks in four different locations.
OK! News: Recipe Ideas For Your Harvest Happy Hour
"This weekend, we are celebrating National Coffee Day to raise the awareness of the company, its intentions, the people of Rwanda, the farms, and the coffee. We are hoping that we will raise awareness so that we can expand nationally and become more visible in other industries, stores, hotels, restaurants, and coffeehouses," says Grace.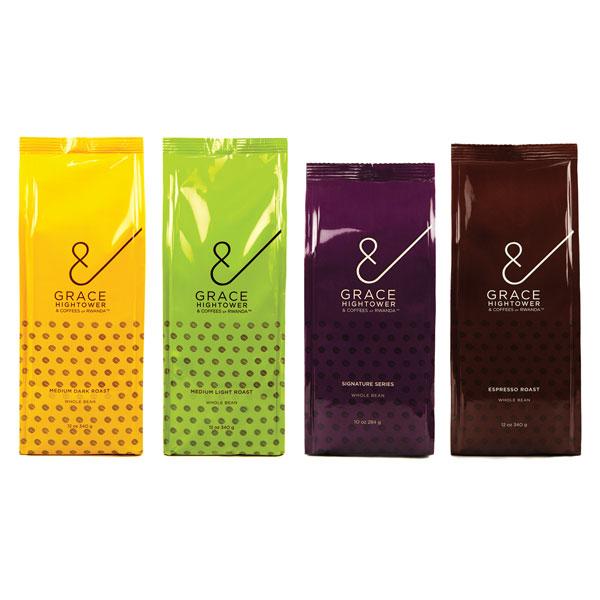 The bags of beans are now present in primarily east coast Whole Foods stores and other fine retailers, and, as you can tell, Grace wants that geographical point to grow. Grace has her favorite blend, too. She's a fan of the Medium Dark which, if she has a few minutes to fix, takes with almond milk and agave or manuka honey. Yum, right?
Article continues below advertisement
After chatting with Grace, I promptly added "Try Their Espresso" onto my to-do list.
OK! News: Drool-Worthy Snacks to Bring to Work
"I also drink the Espresso, too. That's my second favorite. The Espresso is a rather smooth. Instead of a bite at the end, it's rather smooth with almost a hint of sweetness at the very end," she explains.
How lovely is that? I also learned that, like us all, the coffee aficionada has her favorite mug, likes to let it sit before taking that first sip, and is, in fact, a fan of a tequila and coffee cocktail served at the Social House on the Upper West Side of NYC.
Click here to learn more about her story and brand, and if you're in NYC, make sure to grab yourself a cup of joe.
Will you try the delish drink? Tweet @OKMagazine and leave a comment below.