NEWS
Celebrating Leonardo DiCaprio's 36th Birthday!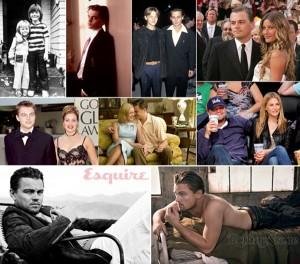 What would Hollywood be like without the Leonardo DiCaprio? A very bleak place. In honor of the swoon-worthy actor's 36th birthday, OK! brings you 36 pics for his 36 years on earth. And it's not only his dashing good looks that captivate — his heavy-hitting performances and philanthropic acts make Leo a true A-lister! And did we mention his dating roster includes supermodels Gisele Bündchen and current bombshell Bar Refaeli!
Article continues below advertisement
From his early days on Growing Pains and his role in The Basketball Diaries to co-starring with the likes of Johnny Depp (What's Eating Gilbert Grape 1993) and Meryl Streep (Marvin's Room 1996) to three Oscar Nominations (1993 Best Supporting Actor, What's Eating Gilbert Grape; 2004 Best Actor, The Aviator; 2006 Best Actor, Blood Diamond ) Leo is the cream of the crop when it comes to Tinseltown's leading actors!
Let's hope 36 is Leo's year for an Oscar, with his powerhouse performances in Shutter Island and Inception!
Catch a glimpse of Leo's career by watching the clips below!
What's Eating Gilbert Grape trailer — 1993
Clip of Leo in Basketball Diaries — 1995
Famous "I'm Flying" Titanic scene
Leo as Howard Hughes in a The Aviator
Leo as Archer in his Oscar-nominated role in Blood Diamond.
Catch Kate Winslet praise co-star Leo during her acceptance speech for best supporting actress in Revolutionary Road at the 2009 Golden Globes