NEWS
Celebrities Show #RE2PECT For Derek Jeter On Twitter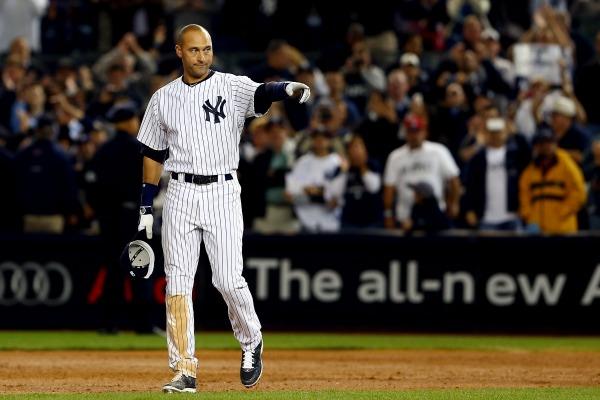 Only Derek Jeter could end a legendary career with the game-winning hit.
With the game tied 5-5 at the bottom of the ninth and a runner on second, Captain Clutch walked up to the plate and delivered – as he has done many times before – with a RBI double in his first at-bat.
PHOTOS: Cute Pics from His Early Days
"I've played my last game at shortstop," Jeter said during the post-game press conference. "I wanted to take something special from Yankee Stadium and the view from shortstop here, tonight, is what I want to take from it."
Article continues below advertisement
Fans filled the stadium to lend support and say goodbye to the man who helped bring the New York Yankees to five World Series victories. In attendance were celebrities from Jay Z to Jimmy Fallon, while other stars turned to Twitter to pay tribute.