NEWS
Celebrities Spotted Out and About – Week of August 14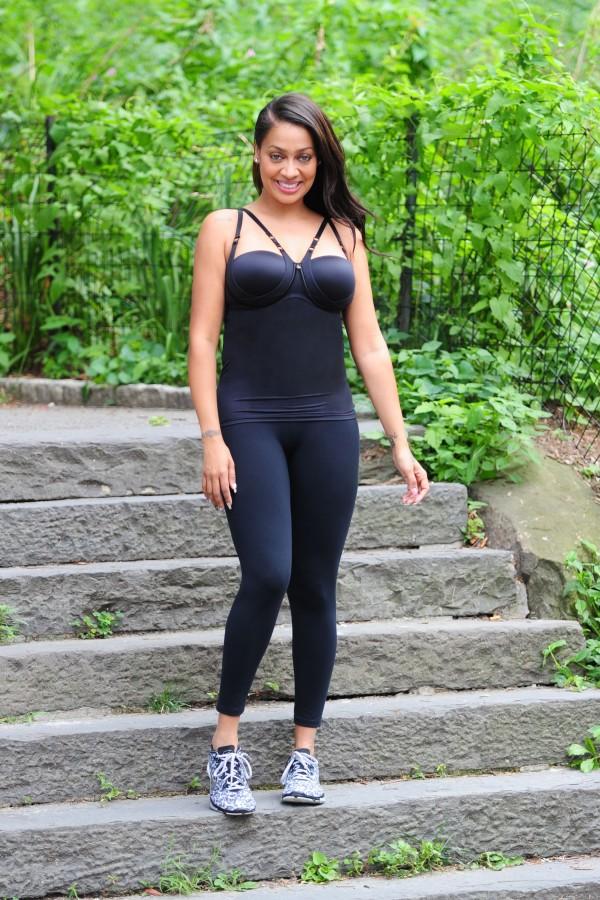 LaLa Anthony wearing her Nightlift cami, Hollywood's anti sag solution, while running errands in New York.
Fashion designer and reality star Whitney Port, celebrated her bachelorette party in Las Vegas at Caesar's Palace last night with her bridal party in toe. Before making their way out for the night, the ladies and bride-to-be got their hair and makeup done by celebrity stylists from the hot new beauty app, beGlammed.
Laila Ali was seen at AMF Woodlake Lanes over last weekend bowling with two of her kids.
Kylie Jenner celebrated her 18th birthday on Sunday night at Bootsy Bellows. Guests enjoyed cheese & pepperoni NY-style Mulberry St. Pizza.
Rita Ora was spotting having a blast at The Abbey in West Hollywood last Friday night.
Supermodel Tyson Beckford attended the Naughty Gossip party in the striking lobby of The Gregory Hotel in New York City's Garment District last Friday night.
Molly Simms was spotted enjoying lunch with her husband at Bostwick's Chowder House recently.
Paul Rudd spotted cruising down the giant slide at the Sag Harbor Carnival with his family.
Whitney Port spotted registering for wedding gifts in L.A. through Best Buy's new Wedding Registry.
Michael Jordan ate at his namesake restaurant, Michael Jordan's Steak House in Chicago, on Sunday night.
Caitlyn Jenner enjoyed a screening of Mission: Impossible – Rogue Nation at Cinépolis Luxury Cinemas West Lake Village with pal Candis Cayne. A regular attendee of the cinema, Caitlyn was dressed casually, wearing a lightweight cardigan and frayed denim.
Torrey Devitto seen dining with actor boyfriend Rick Glassman at Marina Del Rey Hotel over the weekend.
Actress Brooke Burns seen wearing a Free Your Heart Apparel "Oh Deer" tee on Monday.
Taylor Swift seen celebrating Joe Jonas's birthday with Gigi Hadid, The Weeknd & Bella Hadid at The NICE GUY restaurant in West Hollywood.
Hip Hop legend Grandmaster Flash having fun on the mic shouting out the New York Jets players in the house alongside Major Lazer's Walshy Fire and DJ Don Juan at VIP Room NYC
Wiz Khlaifa stopped by one of his regular LA hotspots, STK, before hitting the nightclub scene last night. The singer dined with friends on short ribs, jalapeno grits, corn pudding and a bottle of Hendricks.
Dancing with the Stars pros, Derek and Julianne Hough (pictured below) celebrated the final show of their sold out tour, MOVE at TAO Nightclub Saturday night.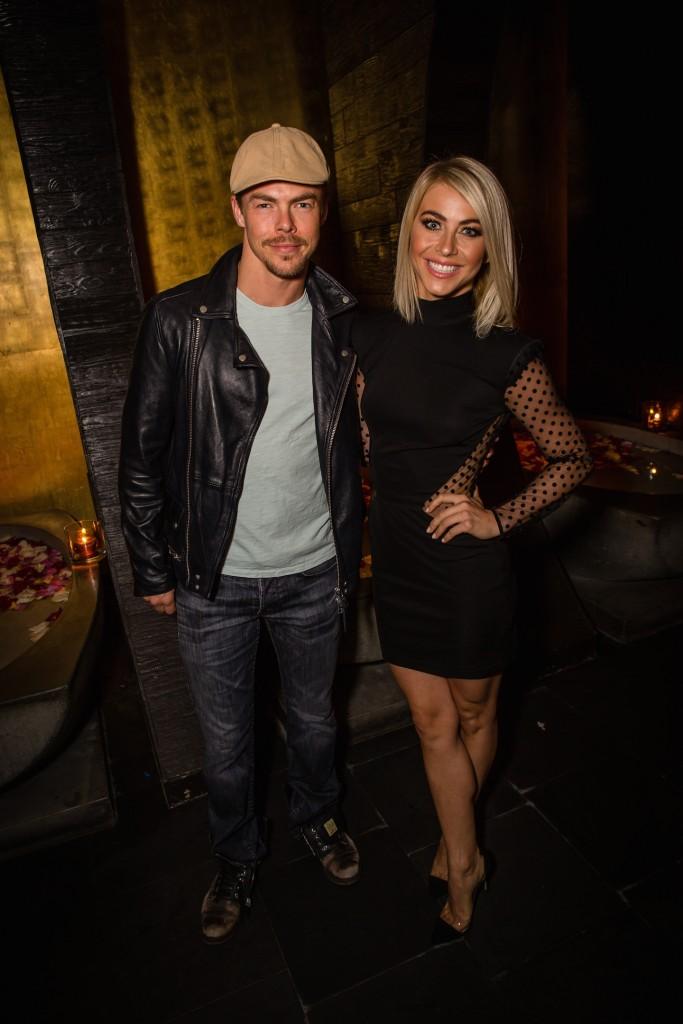 Article continues below advertisement
Lance Bass was spotted in head-to-toe 1920s attire at The Abbey on Tuesday in West Hollywood in support of his friend David Cooley's speakeasy-themed birthday party.
Sean and Catherine Lowe enjoyed a romantic dinner at The Wayfarer in New York City on Wednesday evening.
John Terzian, Co-Founder & President of The h.wood Group, hosted Kylie Jenner's birthday dinner at h.wood Group's restaurant The NICE GUY, followed by her private birthday soiree at their hot nightclub lounge, Bootsy Bellows in Los Angeles.
After appearing on Late Night With Seth Myers, 24-year-old songstress Rita Ora celebrated the release of her latest single, Body On Me, at the infamous celebrity hotspot, 1OAK NYC.
GLEE'S Becca Tobin stopped by the Matrix StyleLink Glam Booth for perfect summer tresses.
Bill & Giuliana Rancic, Rocky Barns, Caroline Vreeland and Wodka CEO Michael Romer seen enjoying a show by Bastille at Merecedes-Benz Evolution Tour.
Hamptons Magazine celebrated East Hampton Library's Authors Night with cover star Ed Burns and Food Network stars Marc Murphy and Katie Lee, which was catered by Elegant Affairs CEO Andrea Correale.
Alicia Keys debuted her new song The Gospel during The Radio One Blitz 2015 secret event at Cantina Rooftop and Stage 48 in NYC.
Cheryl Burke arrived in style at the KIA Beach House styled by JustFab in Malibu, CA where guests sipped on The Crossings Wine.
Duck Dynasty's Willie Robertson and his family were at AMF Lynchburg this week. Willie bowled a 212, which was his highest game ever.
Luke Bryan celebrates the unveiling of Samsung's newest phones, the Galaxy S6 edge+ and Galaxy Note5 in New York on Thursday.
Orlando Bloom, Jake Johnson, Brie Larson, and more attend the Los Angeles premiere of The Orchard's Digging For Fire presented by Sabra Dipping Co.
Stassi Schroeder of Vanderpump Rules stopped by the Matrix StyleLink Glam Booth to get her hair summer ready.
Kourtney Kardashian was spotted out at The Commons at Calabasas on Thursday evening. The reality star, donning ripped jeans and a white tank top, enjoyed dinner with friends at Toscanova.
Robin Thicke was spotted Thursday night at the celebrity playground, Up&Down, with an entourage of 7 gorgeous girls.
Joanna Krupa seen wearing a beautiful dress by Michal Negrin, the biggest designer in Israel with over 70 stores worldwide, following her baptism in Israel.
Lisa Vanderpump hosted a fundraiser for American Humane Association at Pump Restaurant in West Hollywood.