NEWS
Celebrities Spotted Out and About – Week of January 30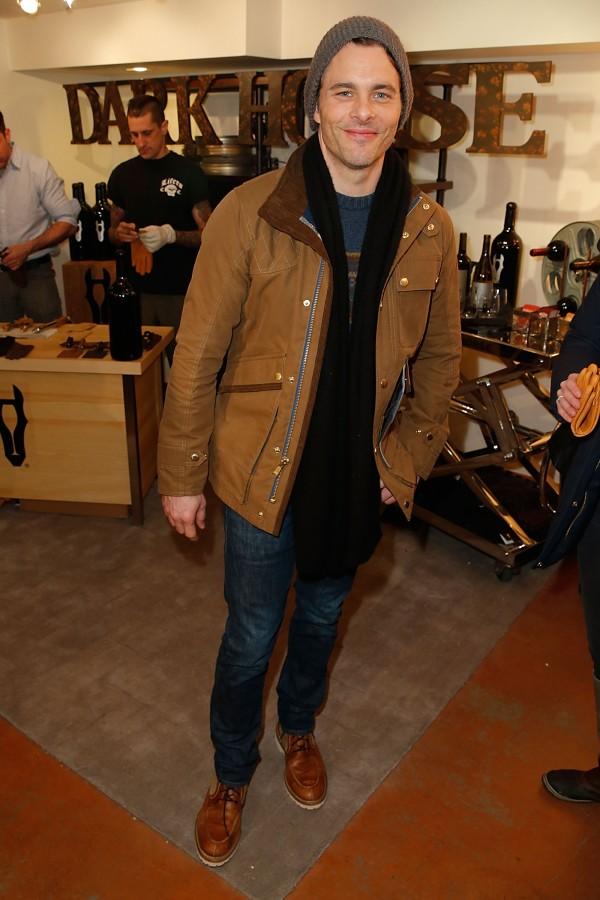 James Marsden picked up a pair of monogrammed leather gloves provided by Dark Horse Wine at The Variety Studio at Sundance presented by Dockers.
Kendall Jenner looking gorgeous in Calabasas wearing Boyfriend Denim from her Kendall & Kylie PacSun Spring Collection.
Zachary Quinto and Zoe Kravitz attended Elyx presents TAO Nightclub at Village at the Lift during Sundance.
Nicole Kidman, Joseph Fiennes, Ethan Hawke and more attended GREY GOOSE Blue Door on Main Street at Sundance.
Courteney Cox, Busy Philipps and the rest of the Cul-De-Sac Crew celebrated the end of their hit series Cougar Town with Ketel One Vodka cocktails at RivaBella in West Hollywood.
Johnny Galecki, Alison Sweeney, Laurie Metcalf, Questlove and more celebrate the opening of Yardbird Southern Table & Bar and 'FRANK - The Man. The Music.' at The Venetian and The Palazzo Las Vegas.
John Leguizamo was also seen mingling with his guests, who all shared a lot of laughs throughout the evening and sipping on Freixnet Spanish Cava at ChefDance Media Lounge during Sundance.
Margot Robbie, Hailee Steinfeld, Emile Hirsch and more attend the Sabra Hummus House supported by Feeding America at Sundance Film Festival.
Maria Menounos and boyfriend Keven Undergaro were seen topping-off a date in the park with Breyers Gelato Indulgences Vanilla Caramel.
Brittany Snow strikes a pose at the Lipton Sparkling Iced Tea event held during the Sundance Film Festival in Park City, Utah.
Adrian Grenier and Jermaine Dupri giffing it up at Sundance, taking moving picture photos in PHHHOTO booths that blanketed Park City from Tao to Nikki Beach and the Coco Bunny party at the Jiberish store on Main Street.
Grammy-Award winning artist Sting celebrated the closing party for his Broadway musical The Last Ship with friends and cast members at The Wayfarer in NYC following the show's final performance on Saturday night.
Ethan Hawke congratulates Uzo Aduba's win at The Weinstein Company and Netflix SAG After party sponsored by Heineken.
Real Housewife of Beverly Hills, Gretchen Rossi, getting her hair styled at the Keratin Complex Pop Up Salon at Sundance.
Snooki seen filming an upcoming episode of her show at The Abbey in West Hollywood. She was having a great time, dancing on poles and drinking Grey Goose.
Kellan Lutz was all smiles as he was teaching snowboarding lessons during Find Your Grind presents Learn to Ride for CoachArt in association with Keek.
Alexander Skarsgard, Margot Robbie and Adrian Grenier all were spotted sipping cocktails while listening to the sounds of DJ Jus Ske at 1Oak Pop-up location during Sundance Film Festival.
On Monday model Gigi Hadid and singer Cody Simpson visited RockSugar Pan Asian Kitchen in Century City for lunch with two friends.
Lea Michelle and Jenna Dewan-Tatum enjoyed a girl's night out with friends at Yellowtail Sunset. The women were spotted sipping on white wine while noshing on a few of Chef Akira Back's signature dishes.
On Monday Mischa Barton was seen shopping at West Hollywood hot spot, Fred Segal and then grabbed lunch at Mauro's Café.
Halle Berry was spotted buying magazines and shopping at the new store Burro Sunday at Malibu Country Mart, wearing an asymmetrical black skirt with a V-neck sleeveless grey top and leather flip flops.
Beth Stern on Good Morning America to promote Kitten Bowl II, airing on Hallmark Channel on February 1st at 12/11c.
Tyler Hubbard of Florida Georgia Line wearing his lokai bracelet while performing in Biloxi, Mississippi to help him stay balanced and remind him to stay humble during the good times and hopeful during the bad.
Alessandra Ambrosio grabbed a cup of coffee at the Brentwood Country Mart on Wednesday while wearing a Vintage Havana sweater sleeve denim jacket.
Ashley Olsen braved the NYC blizzard earlier this week, Monday, to take her first Barry's Bootcamp class at Barry's Bootcamp Chelsea.
AnnaSophia Robb presented on stage at the 2015 Artios Awards held at 42West at THE OUT HOTEL in NYC.
Eva Longoria was spotted out at The Grove on Thursday indulging in a bit of retail therapy. The actress donned an all-black ensemble with a pop of polka dots will chatting on the phone.
Christina Milan spotted snacking on Quaker Popped Rice Crisps while taking her dog for a walk in Los Angeles.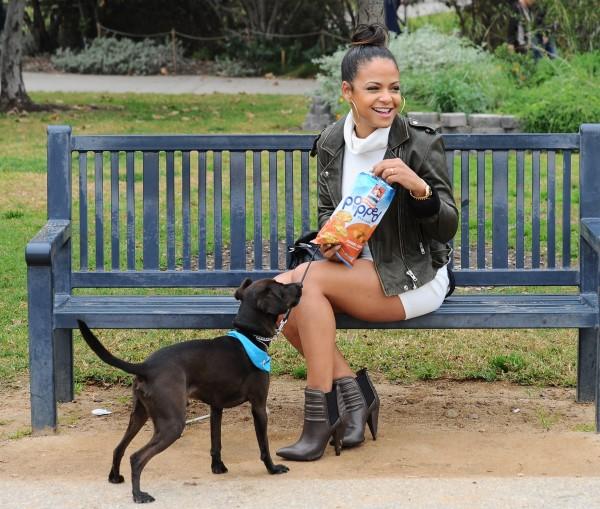 Article continues below advertisement