NEWS
Celebrities Spotted Out and About—Week of July 19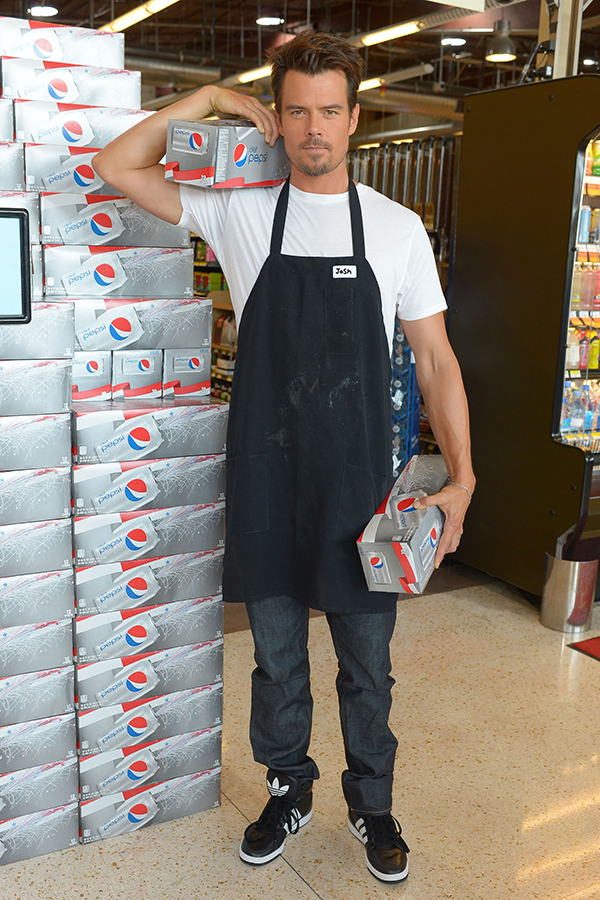 Josh Duhamel gets in a quick workout in between takes on the set of his new Diet Pepsi video in Los Angeles, CA.
Jake Gyllenhaal and his girlfriend Alyssa Miller were spotted taking a class at Barry's Bootcamp Tribeca.
Chelsie Hightower and Derek Hough were among the guests that hung out on the deck, enjoying drinks and snacking on Sabra hummus at the Kia Beach House.
Sharon Osbourne, recently was spotted purchasing Carole Shashona's Purify & Empower candles and sprays at the Barneys New York Beverly Hills store to clear the negative energy in her home and bring in a feeling of love and harmony for her recent reunion with Ozzy.
Expectant mom, Jennifer Love Hewitt receives baby advice from Brooke Burke-Charvet at the Old Navy and Disney event at The Walk Disney Lot over the weekend.
Newly pregnant starlet Dani Jonas stops by Marshalls to make her first baby purchase, which included a fabulous pair of booties and a posh blanket.
British beauty and TV personality Hofit Golan was seen enjoying the lively dinner scene at Hamptons hotspot 75 Main. Other guests at separate tables included Jill Zarin, Real Housewives of New York's Sonja Morgan, Millionaire Matchmaker's Patti Stanger, and TV Personality Jonathan Cheban.
Rapper Nelly and Giants star Justin Tuck hosted the Celebrity Sweat Softball Challenge with DJ Martial in New York City. The event raised money for Hurricane Sandy victims and Tuck's literacy charity, R.U.S.H.
Sarah Jessica Parker and Matthew Broderick and a friend dined outside Friday night at Nick & Toni's.
The Bachelorette's Jef Holm enjoying a random boy's night out with Chace Crawford, Derek Hough, and Mark Ballas at AV nightclub.
Jaden Smith celebrated Leo Howard's 16th birthday at the Barefooters Beach House presented by Monsters Invade Oz on Sunday in Malibu, CA.
Newly single Stacy Keibler spotted taking candid shots on her iPhone 5 (using the Duracell Powermat for extra battery life) in Los Angeles, CA.
Bruce Willis ordering a Purity Vodka and seltzer at the Red 2 premiere in NY.
Breaking Bad star, Aaron Paul, had a boy's night out on Tuesday at Hollywood's newest nightclub, The Cosmo.
Nick Lachey spotted dining at Giordano's Famous Stuffed Pizza's in Chicago while in town for the 98 Degrees concert.
Model Chrissy Teigen had a girl's night out with supermodel Hannah Davis celebrating Davis' super hot cover for Ocean Drive magazine sipping Russian Standard Vodka cocktails at the Surfcomber in Miami.
Christie Brinkley, Andy Cohen and Mariska Hargitay helped Hamptons magazine celebrate its 35th anniversary at a Russian Standard Vodka sponsored bash thrown by premiere event designer Lawrence Scott in the Hamptons last Friday.
British beauty and TV personality Hofit Golan was seen enjoying the lively dinner scene at Hamptons hotspot 75 Main.
Article continues below advertisement