NEWS
Celebrities Spotted Out and About – Week of May 15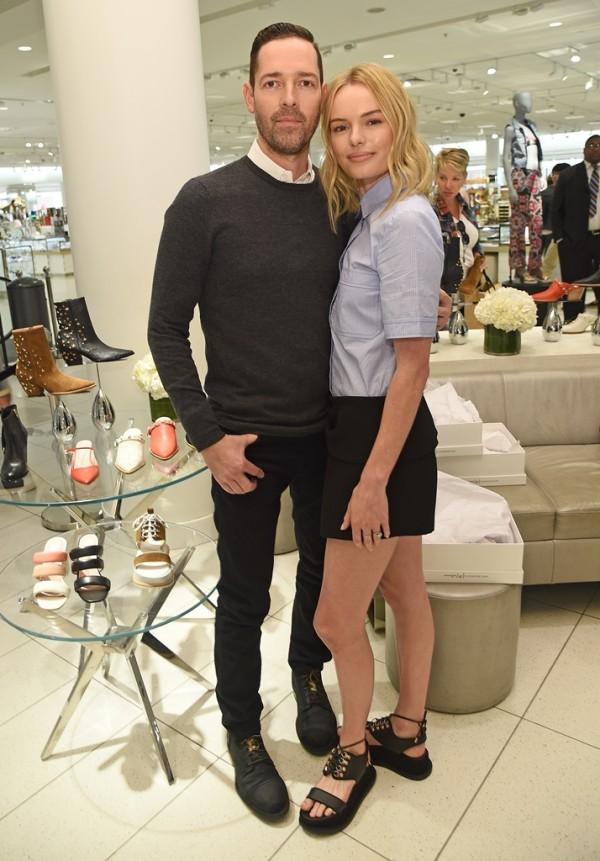 Kate Bosworth and husband Michael Polish stopped by Nordstrom at The Grove for the launch of her shoe collection with Matisse Footwear on Wednesday evening. Later the two were spotted holding hands and walking through the property as they headed to dinner.
Over the weekend, West Hollywood's hottest restaurant and lounge Toca Madera played host to some of Hollywood's elite who dined at the new Mexican eatery from EveryDay Life (EDL). Ryan Seacrest came in early on Thursday with friends and was seen loving every second of it. On Friday night, Russell Simmons came in with a group of four and enjoyed some of the vegan options and a glass of Pinot Noir.
PacSun & WhoWhatWear celebrate the pre-launch of The P.S. Erin Wasson Collection, with Paloma special cocktails made with Jose Cuervo Tequila and Caffeinated Club, lightly flavored infused club soda made with caffeine and zero calories, also attended by Whitney Port.
Highly anticipated Entourage movie star, Adrian Grenier,was spotted hanging out at NYC hot spot Up&Down.
Kris Jenner and Kendall Jenner attended Wango Tango to support Kanye West and were spotted fanning out backstage, taking selfies with Ryan Seacrest.
Kylie Jenner attended the VITY Launch Party and VITY Concert Experience at Siren Studios on Saturday in Hollywood, CA.
Bounce Sporting Club exploded as soon as the legendary JaRule walked in to the house. The hip hop and R&B star performed a selection of his top hits.
Jillian Michaels led an intense workout at the Montalban Theater Rooftop in Hollywood which was sponsored by Krave Jerky.
Ne-Yo, Natalie La Rose, Ed Sheeran, Joey Fatone, Audrina Patridge, and Tori Kelly were among the stars to stop by the Sabra Tasting Station at the 102.7 KISSFM Wango Tango Gifting Lounge where they snacked on Sabra Guacamole, Salsa, and Greek Yogurt.
Pretty Little Liars star, Lucy Hale, stopped by VH1's Big Morning Buzz Live with Nick Lachey to dish about the upcoming season.
Scott Foley was all smiles as he crafts with his 5 year old daughter, Malina, at a Barbie-themed birthday bash in L.A.
Nick Jonas treated fans to a special acoustic performance of his hits Jealous, Warning, Teacher, and more at the Samsung Studio LA across from the Grove. The free event is just one of many special entertainment events that Samsung will host at their new interactive pop-up experience this Spring.
True Detective star Colin Farrell was spotted stopping by Umami Burger in Thousand Oaks this past Saturday, grabbing a quick dinner.
Calvin Klein certainly had a fun weekend, as he was spotted enjoying his Saturday and Sunday nights at The Abbey in West Hollywood with friends.
On Saturday, celebrities and VIP guests including Echosmith, Natalie La Rose, Fifth Harmony and more enjoyed their favorite beverage and snacks in Snackeez- the all in one, go anywhere snacking solution and first- ever 2 in 1 drink/snack cup, at the 7 KIIS FM's 2015 Wango Tango VIP Gifting Suite. Attendees also got glammed up with Shimmer Jewelry Tattoos and took home Copper Fit- copper infused compression sleeves and socks for both active and daily wear.​
Leona Lewis seen wearing a necklace from K Kane jewelry on the cover of her new single Fire Under My Feet.
George Lopez attended the 5th Annual Open Hearts Foundation Gala which honored Paul Stanley (KISS), Eileen Garrido and Elle Febbo at the home of Jane Seymour and James Keach in Malibu, CA.
Dancing with the Stars' Witney Carson threw a bachelorette party for friend and fellow dancer, Lindsay Arnold at Cleo Restaurant in Los Angeles on Friday, with gift bags that included Love My Bounce Guests included other DWTS dancers Peta Murgatroyd, Emma Slater & Kym Johnson.
Kate Walsh and NY Giants Quarterback Eli Manning at Operation Smile's 13th Annual Gala at Cipriani.
Jordana Brewster, Ian Ziering, David Lynch, Ron Livingston and more attended the "Giant Playdate" event to support Alliance of Moms last Saturday in Hollywood, CA.
The Rolling Stone's Mick Jagger seen singing karaoke at The h.wood Group's Blind Dragon in West Hollywood.
Diane Keaton attended the launch of the L'Oreal Paris and Melanoma Research Alliance "It's THAT Worth It To Me" campaign in L.A.
Whitney Port spotted with nügg face masks after a shopping trip at Target.
Audrina Patridge spotted picking up Nair Glides Away Moroccan Argan Oil in Los Angeles, CA.
Orange Is The New Black's Samira Wiley posed for photos with owner of The Lure Group, Telly Hatzigeorgiou, at the Innovative Arts Agency Upfronts party at Slate in NYC.
Eurovision star Conchita Wurst was spotted enjoying breakfast at QT Sydney's hip Gowings Bar & Grill last week.
Big Morning Buzz Live host and dad, Nick Lachey, was spotted at Butter in midtown Manhattan with some pals to catch the Cavaliers vs. Chicago Bulls game. A very hungry Lachey, sat at the bar and ordered almost everything on the menu including Gnocchi "Mac & Cheese," Grilled Double-Cut Pork Chop, Cavatappi Pasta, and finished each plate.
One of the last to arrive, George Clooney stopped by to preview a collection of new OMEGA Speedmaster novelties for 2015 on display as well as an exhibition of historical Speedmaster timepieces at the 45th Annviersary of the Apollo 13 mission held in Houston, TX.
Jason Derulo performs his smash hit In My Head at the Applebee's Taste the Change Fest in Times Square.
TV personality Jamie Chung partners with Malibu Rum to encourage summer beach goers to take care of their local beaches, Wednesday in Santa Monica, CA.
OK! So Sexy event in NYC attracted a sexy crowd including models Tyson Beckford and Leah Kavita, Big Ang, rapper Consequence and Kathy and Richie Wakile.
Orange is the New Black star Dascha Polanco seen taking a bite out of a gigantic lobster roll and dominating the beer pong table at the grand opening of The Lure Group's Ambrose Beer and Lobster in NYC.
Entourage creator Doug Ellin and Rhys Coiro seen at a private Tequila Avión Entourage Movie screening in Miami.
Housewife of New York Alum and Star of Marriage Bootcamp Aviva Drescher celebrated Mother's Day with her clan in true New York Style at the Iconic Tavern on the Green. Husband Reid surprised her with an exquisite diamond leaf Necklace from Nathan & Moe.
Usher reveals his #PepsiChallenge in a new video, asking fans to share photos that that inspires others to look at the world in a new way.
Kourtney Kardashian and Scott Disick took a quick trip up to the Bay Area and stayed at The St. Regis San Francisco while filming their hit reality show. The trio may have had plans to see the sights, but they enjoyed the hotel so much that they never left.
Pro Surfer and Finishing Touch Freedom's Brand Ambassador, Anastasia Ashley, hosted the Ideavillage Multi-Brand Preview event featuring Finishing Touch Freedom, Snackeez Duo, Toughblade and other innovative Ideavillage products.
Kerry Washington, Portia de Rossi and Scott Foley joined their Scandal cast members for a panel discussion on their hit series at The Paley Center for Media in New York City on Thursday evening.
In celebration of World Whisky Day this coming weekend, Jimmy Kimmel invited David Beckham to sit down at his bar to share a glass of HAIG CLUB™ Single Grain Scotch Whisky and answer "Three Ridiculous Questions."
The Royals starlet Alexandra Park celebrated her birthday at upscale Chinese hotspot Red Stixs in NYC.
Normani Hamilton celebrated an early birthday party with her fellow Fifth Harmony members after their performance at Wango Tango. Their celebration in a private room at Beso in Hollywood, included a photo booth and cake and ice cream from Cold Stone Creamery.
Alfonso Ribeiro, Candace Cameron Bure, Tony Dovolani, Erin Andrews, Bruno Tonioli, Kym Johnson, and Executive Producer Rob Wade took a selfie at PaleyLive: An Evening with Dancing With The Stars on Thursday at the Paley Center in Beverly Hills.
Kourtney Kardashian taking in a few mommy moments while running some post-Mothers Day errands with her Nuna stroller in Calabasas.
Candace Cameron Bure skips the salon and stocks up on Suave Professionals Sea Mineral Infusion hair products to get soft waves at home.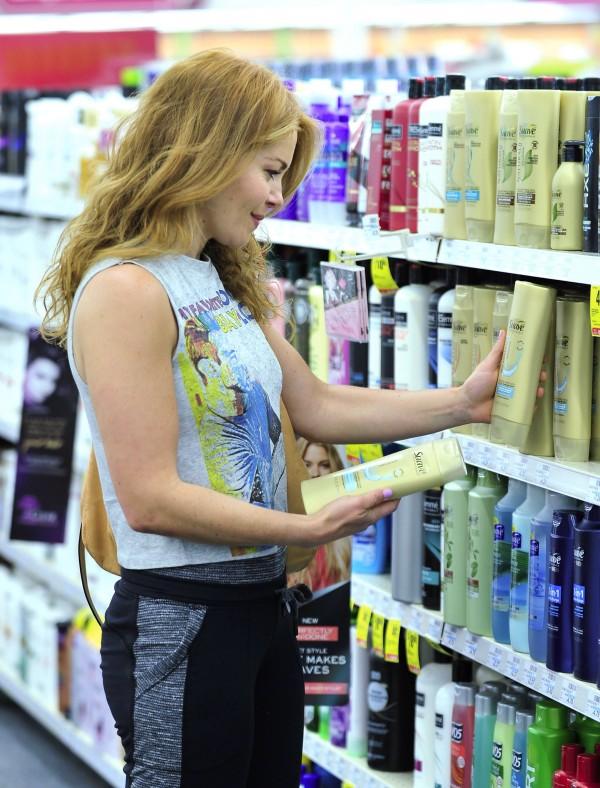 Article continues below advertisement