NEWS
Celebrities Spotted Out and About – Week of May 19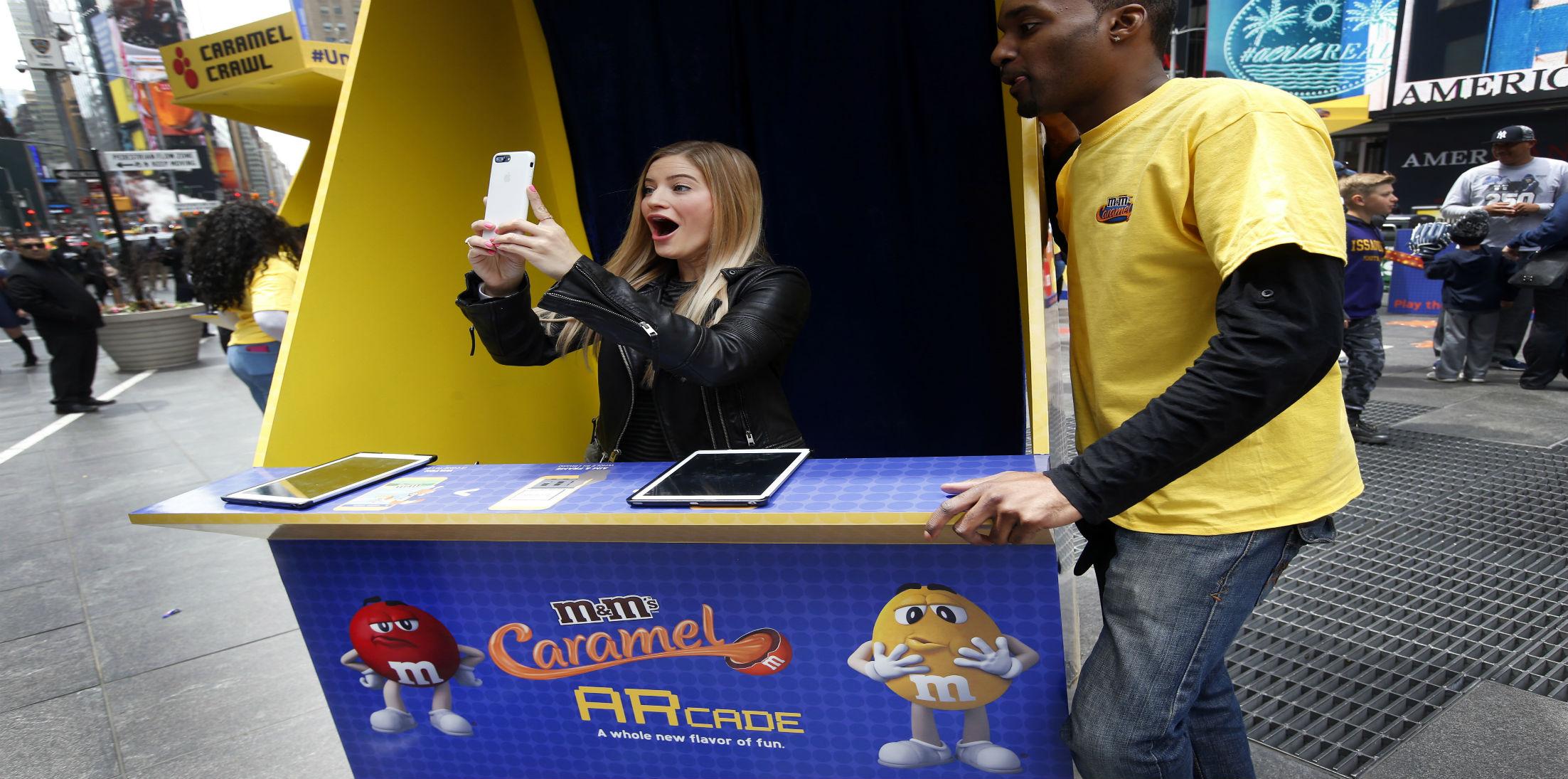 iJustine plays caramel-inspired augmented reality games at the M&M'S Arcade in Times Square to launch the new M&M'S Caramel Chocolate Candies.
Simply Stylist hosted their first ever Miami experience at Eden Roc Miami Beach Resort last Saturday. Coppertone,a leader in sun protection that has protected our skin with cutting-edge suntan products since 1944, to celebrate Whipped, their newest sunscreen innovation. Attendees including former Bachelorette star, newlywed and Ali Luvsblogger Ali Fedotowsky, with her husband Kevin Manno and daughter Molly, Olympic gold Medalist Nastia Liukin, Brandi Cyrus and more, for a one-day pop up.
Katy Perry seen eating dinner at The h.wood Group's The NICE GUY restaurant after Wango Tango. Then went on to The h.wood Group's The Peppermint Club, for the birthday celebration of The h.wood Groups's John Terzian and her BFF Markus Molinari. She was in the best spirits going around giving hugs and saying hello and taking pics with other guests at the party.
R&B icon Charlie Wilson and special guest Fantasia performed at Hard Rock Live at Seminole Hard Rock Hotel & Casino in Hollywood, Fla. last Thursday, where fans enjoyed songs from Wilson's newest album, In It To Win It and some of Fantasia's hit songs The Definition of…, and When I Met You.
Jennifer Aniston was recently spotted wearing Sanctuary Clothing while shopping in Los Angeles. The star kept things cool and casual in the Sanctuary Clothing Peace Trooper Pant ($119, sanctuaryclothing.com).
Candace Cameron-Bure and her husband noshed on healthy bites like the Seafood Tower and sautéed vegetables during a mommy-daddy date night at Innovative Dining Group's BOA Steakhouse over the weekend.
Prior to hitting the stage as the host of the 21stAnnual Webby Awards in NYC, actor and comedian Joel McHale, stopped by the private media lounge for photos and made a pit stop at the bar for a sparkling water. On his way out, he excitedly noted that he was certain to celebrate the end of the evening with the good stuff, Johnnie Walker Blue Label which was aptly stocked at the private bar.
Derek Hough took a break from his hectic nationwide tour schedule to visit the new Life Time Athletic at Sky location in New York. Currently on his third tour with sister, Julianne Hough for Move Beyond, and amping up for the premiere of NBC's new dance competition show World of Dance, Derek still finds time to ensure he stays in top shape.
Sabra Dipping Company hosted an Unofficial Meal Pop Up to celebrate #NationalHummusDay with the new star of ABC's The Mayor, Lea Michele last Friday at Astor Place in NYC.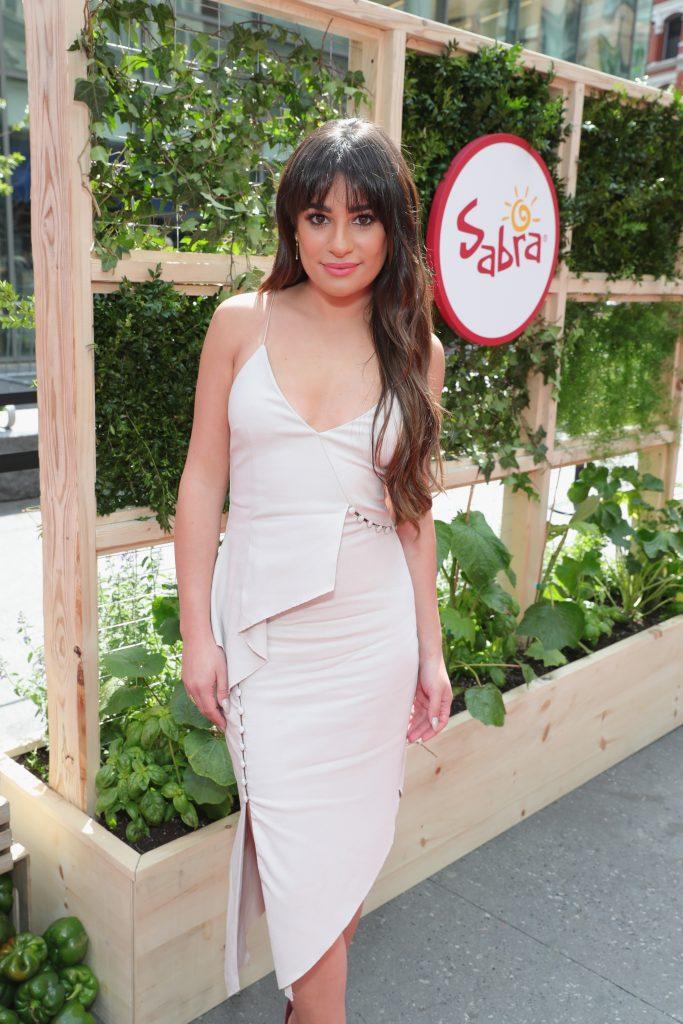 Article continues below advertisement
Courtney Love celebrated the 25th Anniversary of the illy Art Collection at the Robert Wilson installation opening at the Venice Biennale.
On Monday, Blake Lively, America Ferrera, Alexis Bledel, Amy Poehler and Alia Shawkat came out to support their friend, Amber Tamblyn, at the premiere and after-party of her directorial debut, PAINT IT BLACK, at FISHBOWL at Dream Midtown presented by SVEDKA Vodka.
Sydney Sierota, LeToya Luckett and Lights celebrated the launch of its W Sound Suite recording studio with a WHAT SHE SAID panel and party in its rooftop Loft at W Hollywood on Thursday.
Rapper and Love & Hip Hop New York alum Joe Budden seen hanging out with friends at NYC's hottest party Sabroso Fridays at The Attic Rooftop.
RHONY star Sonja Morgan celebrated her dear friend and famed photographer Andrew Werner's 30th birthday, alongside Cher impersonator Steven Andrade at Delilah NYC.
While vacationing in Mexico with the cast from Pitch Perfect 3, Rebel Wilson strutted her stuff for a boomerang video in the pool wearing the ELOQUII Off-Shoulder One Piece.
Actress, Jessica Szohr stays in knockout shape by boxing and hiking with Hydralyte, a scientifically formulated oral rehydration solution (ORS). She prefers to use Hydralyte to rehydrate during tough workouts as it has up to 75% less sugar and four times the electrolytes than most other sports drinks.
Famed international chef Jamie Oliver made QT Sydney his home away from home during his visit to Australia.  The food mogul was in town to promote the relaunch of his Jamie's Italian Restaurants which he recently bought back from Keystone Hospitality.
Actor Darren Criss arrived solo for a large dinner at DÔA Miami Beach taking a much needed break from filming the upcoming installment of Director Ryan Murphy's American Crime Story series where he plays Gianni Versace's murderer, Andrew Cunanan.
This is Us star Justin Hartley was seen enjoying cocktails and conversation in celebration of Gerber Group's opening of The Campbell in NYC on Tuesday night.
Andy Roddick and Amer Delic spotted at Sam's Club in Austin, TX doing a charity shopping spree with RetailMeNot. The duo scored $8,600 in products that will go to the Andy Roddick Foundation.
Last Saturday, TAO Downtown hosted a private dinner reception for the retirement of Derek Jeter's jersey.  In addition to the honoree, Jeter was joined by his parents, sister, wife Hannah Jeter, and fellow Yankees Jorge Posada, Reggie Jackson, Joe Torre, Bernie Williams, and Willie Randolph.
Jenna Dewan Tatum, Derek Hough, Freddie Highmore, Will Forte and more attended United Talent Agency's (UTA) annual Upfronts kick-off party at Beauty & Essexin New York on Sunday.
Model, Shaun Ross, celebrated his birthday at AVENUE Los Angeles last Saturday. Ross was surrounded by close friends in a VIP booth and was presented with a birthday cake at the end of the night.
Jamie Lynn Sigler and longtime best friend Lance Bass celebrated Jamie's speech at the MS Gala (and her birthday!) in Israel, staying in Tel Aviv and Jerusalem while visiting sites like the Dead Sea, an Israeli wine vineyard and more. The duo traveled with Lance's husband and a friend of Jamie's and partied the night away at Machneyuda in Jerusalem, hung out on the beach in Tel Aviv and both celebs got teary-eyed at the sacred Jordan River, where they watched a group baptism.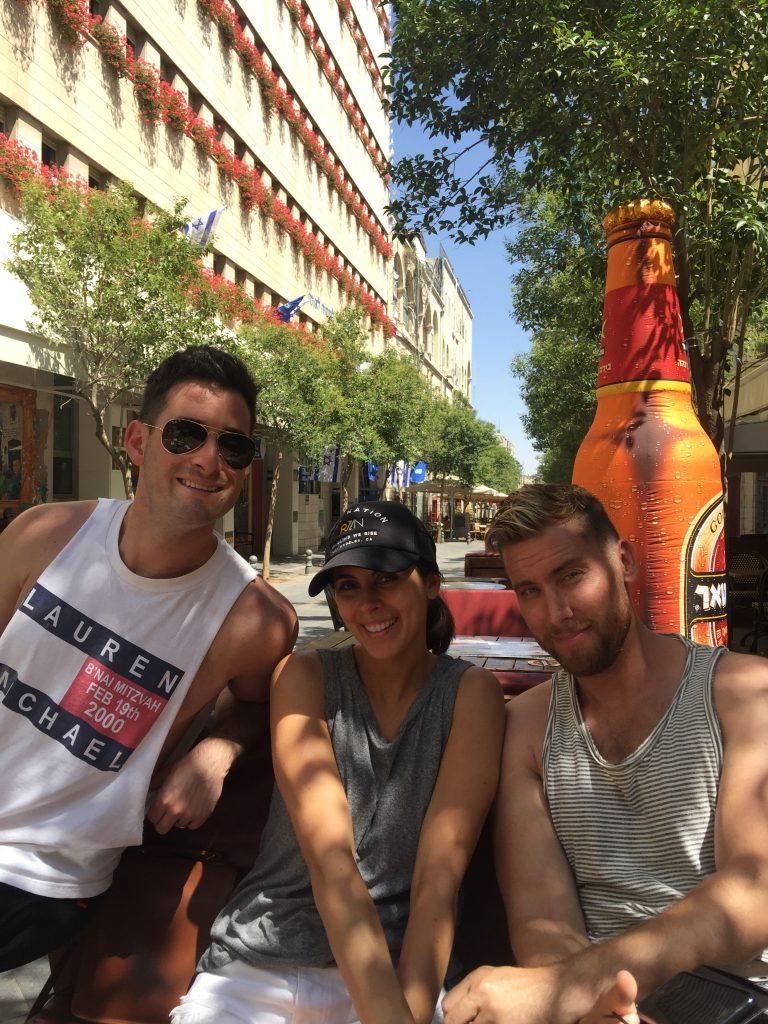 Alexandra Daddario was spotted wearing PUMA Suede Classic on Tuesday.  She wore her black suede sneakers while arriving at the airport in Sydney, Australia to promote her highly anticipated movie, Baywatch.
Actress and model Cara Delevingne joined Moschino Creative Director, Jeremy Scott, for the launch of MAGNUM x MOSCHINO on Thursday at the Cannes Film Festival. MAGNUM Ice Cream, the world's leading ice cream brand, unveiled the MAGNUM x MOSCHINO capsule collection, which features seven bespoke bags designed with cartoon characters created by Jeremy Scott. The MAGNUM x MOSCHINO capsule collection bags are available exclusively online on Moschino.com.
Olympic Gold Medalist Laurie Hernandez seen hosting the Varsity Brands School Spirit Awards at Disney's Saratoga Springs Resort & Spa, recognizing the nation's most spirited students, staff and schools.
Chris Evans stepped out on Wednesday night for dinner at restaurant hot spot Beauty & Essex Los Angeles. The Captain America star who will be making his Broadway debut, kept a low profile in a hat and was joined by a group of friends. Making a discreet exit, the actor was spotted leaving the restaurant with a to-go bag in tow.
Zelda Williams hosted the third annual philosophy hope and grace luncheon in honor of Mental Health Awareness Month and the How are You Really? Campaign at Fig & Olive Los Angeles.
The 43rd Seattle International Film Festival kicked off with the red carpet screening of The Big Sick, attended by the film's director Michael Showalter, actor Kumail Nanjiani and writer Emily V. Gordon.
Twilightheartthrob Taylor Lautner visited Holsteins Shakes and Buns in Las Vegas on Sunday where he dined with a guest and according to his Instagram, Taylor stayed at The Cosmopolitan before attended Britney Spears' show at Planet Hollywood.
On Wednesday evening former UK PM David Cameron was spotted at The Dorsey at The Venetian Las Vegas, having a drink.
Ben Stiller and Josh Groban both seen at The Edison Ballroom getting ready for SPOTCO NYC event.
Acclaimed director Oliver Stone at the Aero Theatre on Montana Avenue, Santa Monica as part of Unconventional Narrative: The Films of Oliver Stone which runs through May 20th. Meanwhile across the street Arnold Schwarzenegger was having lunch with a friend at R+D Kitchen on Montana Avenue.
Sonja Morgan seen at The Fursan + French Sole preview at The DoubleTree By Times Square West.
DigitalDoggy's Ambassadogs Miami Dog and Penny keeping up on the news with OK!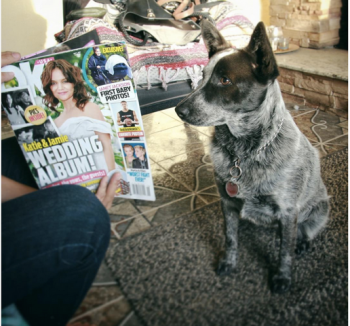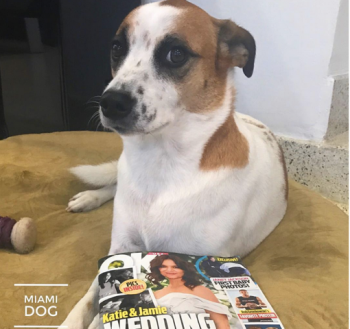 Chicago Fire's Taylor Kinney and actor Zachary Levi attended the Operation Smile 35th Anniversary Presented by Johnson & Johnson, Mediterranean Shipping Company and Cydcor.
Following the premiere of Dirty Dancing, Nicole Scherzinger stepped out for dinner last night at restaurant hot spot TAO Asian Bistro in Los Angeles. The singer who plays Penny in the adaption, was joined by her co-stars Sarah Hyland, Abigail Breslin, Casper Smart and Colt Pratts. The cast enjoyed menu items including the Mandarin Orange Chicken, Tuna Pringles, Satay of Chilean Sea bass and Lo Mein.
Mariah Carey seen at Obica Restaurant in Los Angeles enjoying the 'plates to share' menu launch with chef Alessandro Borghese who was in town for one night only promoting the new menu.
Laura Bush was honored at the Women Making History Awards in Washington sponsored by the National Women's History Museum. Those in attendance included Carolyn B. Maloney, the Museum's President Joan Wages and Founder of C iGIVE Cheri Kaufman.
Ashley Benson steps up her beauty game with iHome's Bluetooth Vanity Mirror.
Kelly Rowland gets through her hectic day thanks to BAND-AID® Brand SKIN-FLEX™ Adhesive Bandages.
Kristen Bell running errands in LA while sipping on Aquafina Sparkling
Jesse Tyler Ferguson keeps heartburn in check with Pepcid while testing out spicy new recipes for his blog.
Bethenny Frankel celebrates the launch of Skinnygirl Market Fresh Deli, her new line of all- natural lunchmeat.
Pro football player Greg Olsen and NASCAR Champion Kyle Busch go for a ride as part of a video shoot for M&M'S YouTube Channel to celebrate the launch of new M&M'S Caramel.
Celebrity Fashion Stylist Brad Goreski shopped at the newest Marshalls location in Tribeca, New York City for some surprising finds.