NEWS
Celebrity Apprentice: Annie Duke Blogs Away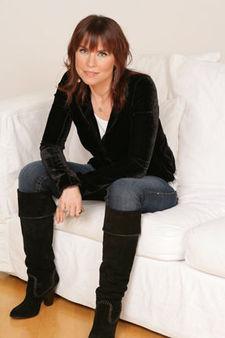 Celebrity Apprentice contestant Annie Duke has been keeping a blog of her experiences. This week, she gives the TV Fanatic a sneak peek of what she's been saying since task one!
"Last night's show covered a task and a half.
In the first task we had to create a display and take away package for Lifelock, an identity theft protection service.
After that, we are asked to put on an Ivanka Trump Jewelry auction to raise money for our charities.
Article continues below advertisement
We get the first task delivery and Trump puts Brian McKnight on our team.
When we found out what the task was, I thought immediately that Jesse James should be project manager. He knows a lot about retail display and design and he had not been PM yet so it seemed like a natural fit.
But he didn't want to do it (luckily, since he ended up violently ill). I also did not want to do it because I was really trying to wait till a money raising task to step up to the plate.
Brian volunteered so we went with him. Natalie Gulbis stepped up on the other side.
I thought Natalie did an amazing job. I thought Joan Rivers was very harsh about her in her private interviews.
But I think Natalie kicked ass because she somehow managed to squash the conflict between Joan and Clint Black, which sure seemed like an impossible task.
She kept the team incredibly harmonious and I think she went with the best idea during the brainstorming session, and really played to her team's strengths in the task. She did a great job with managing the deadlines…"
Want to hear how Annie feels about her own team, Athena? Check out her blog at annieduke.com.
Celebrity Apprentice airs Sundays on NBC.