NEWS
Celebrity Apprentice Annie Duke Speaks her mind!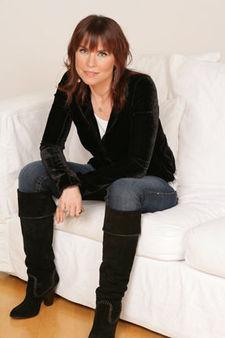 Annie Duke gives us the scoop on making it to the final two!
"Jingle writing from the depths of despair (oh and I make the final two!).
Last week saw Melissa Rivers' melt down, letting loose with a tirade like nothing I have ever seen on national TV.
We also saw Joan Rivers quit and had a week of wondering if Joan would be back.
Well, I knew Joan would be back because I figured she only quit for the drama anyway!
Article continues below advertisement
It didn't really matter because either way there was no upside for her to quitting. If she didn't come back she looked like a diva drama queen who has to fight her daughter's battles for her.
If she did come back, she looks like a diva drama queen who is full of you-know-what when she threatens to quit.
Either way, she is a quitter. And I thought the one cardinal sin that you do not commit on Celebrity Apprentice was to quit.
Tionne Watkins got fired for merely volunteering to come into the boardroom and support Melissa.
I get that the quitting appears sympathetic because she is quitting over her daughter.
But she knew when she signed up for the show that she would be against her daughter. She knew her daughter would be fired first (after all she is Joan Rivers!).
And she knew she wouldn't like the firing (who ever does!). She signed up for that and knew what she was getting into.
So that deep into the show when faced with the reality of what she signed up for, she quits. In my book that still just makes her a quitter!"
Want to know what else Annie had to say? Click here to read her full blog.
And watch Joan and Annie go head-to-head in the Celebrity Apprentice live finale on Sunday, May 10 at 8 p.m. on NBC.