NEWS
Celebrity Apprentice: The Boys and Girls Mingle!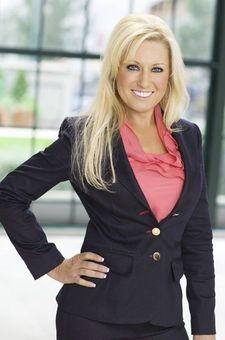 On Celebrity Apprentice, the gals have pretty much been on easy street, winning all but one of the challenges.
But the balance of power is about to shift.
"The men and women are no longer separate, they mixed us up," pro golfer Natalie Gulbis spills to the TV Fanatic.
That's right, this former Athena girl is now a KOTU – king of the universe.
Charged to create a viral video for ALL detergent, Natalie says joining forces with the men wasn't as difficult as she expected it to be.
Article continues below advertisement
"They were very easy to work with," she says.
And Natalie, who's been surprised to see herself portrayed as "the quiet one" on the reality series, will get her chance to step up at KOTU and show off her PM swing.
"There was a lot of fighting since they were dwindling down to four, and they needed someone to bring the personalities together," she teases.
Natalie did miss Team Athena when she crossed parties.
"After so many tasks together, we had found our pace and knew who was good at doing what," she says.
She adds, "We used to talk about what we were working on in the hair and makeup room, but now we have to be quiet."
Natalie also reveals the true mission the once-all female Athena wanted to complete.
"We just wanted to win eight tasks in a row and take out all the guys," she says with a laugh.
That would have been a hole-in-one!
Celebrity Apprentice airs Sunday, April 5 at 9 p.m. on NBC.