NEWS
Celebrity Apprentice Cast revealed!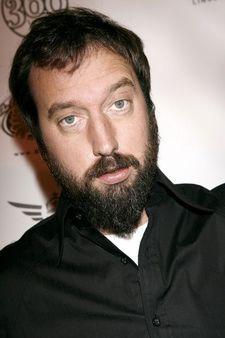 Celebrity Apprentice has finally revealed the cast competing for their favorite charities on the series' second season, which returns to NBC March 1.
There are 16 new competitors from several celebrity fields, ranging from country crooner Clint Black and former TLC singer Tionne Watkins to outrageous basketball legend Dennis Rodman. Talk about diverse!
Once again men will be competing against women, but this time, the ladies swear they are ready for the challenge.
Article continues below advertisement
"On the men's side, something's going to be huge – their egos," chuckles Deal or No Deal model Claudine Johnson. "We'll pick them off, one ego at a time."
The gals don't plan to stoop to dirty antics to rile their male counterparts, like a certain female player (Omarosa!) did last season.
"When I watched the episode where she was being really brutal about Pierce Morgan's children, that really hurt me," says professional poker player and mother of four Annie Duke. "There's a different between speaking your mind and hitting below the belt."
In the end, all the celeb contestants have the same goal: raising money for a charity they truly care about.
"I'm excited to be playing for the Donald G. Skinner cancer foundation. They saved my life a few years ago," says comedian Tom Green, who suffered from testicular cancer. "They do a lot of research to help people, and I'm going to try to win some money for them."
Here's the rest of the Apprentices:
Article continues below advertisement
• Comedian Andrew Dice Clay
• Professional golfer Natalie Gulbis • Legendary figure skating champion Scott Hamilton
• Custom bike entrepreneur (and Sandra Bullock's hubby!) Jesse James
• Boutique owner and reality star Khloe Kardashian
• R&B star Brian McKnight
• Comedian Joan Rivers and daughter Melissa Rivers
• Former Playboy playmate Brande Roderick
• Football legend Herschel Walker