NEWS
The (Celebrity) Gift of Giving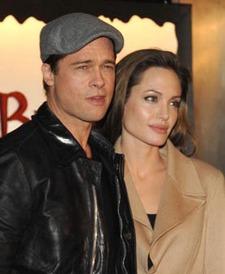 'Tis the season, so why not give a gift that truly gives back and donate to a good cause? Here are ten great charities supported by some of OK!'s favorite celebs!
At age 25, cyclist Lance Armstrong was diagnosed with testicular cancer. He survived and went on to win the Tour de France a record six times. The Lance Armstrong Foundation promotes cancer education, advocacy, public health and research programs, and is aimed at inspiring others afflicted and affected by cancer to survive and thrive.
Article continues below advertisement
Supermodel Tyra Banks' T-Zone Foundation supports women and girl-oriented organizations through charitable donations. She also runs the T-Zone camp, a non-profit summer camp for young women and girls. America's Next Top Model winner Saliesha attended the T-Zone camp as a teen!
This past summer, Colin Farrell, along with Eva Mendes and Bruce Willis, was tapped to be a Special Olympics World Summer Games Spokesperson. The honor was especially dear to Farrell, whose young son James was diagnosed with Angelman Syndrome, a rare disorder which results in developmental disabilities. Farrell has been involved with the Special Olympics, which is dedicated to empowering individuals with intellectual disabilities to become physically fit, productive and respected members of society through sports training and competition, for the past several years and
In 1991, after starring on the hit TV show Family Ties, actor Michael J. Fox was diagnosed with young-onset Parkinson's Disease, a chronic degenerative neurological disorder. Fox's public and private battle with the debilitating disease prompted the actor to launch the Michael J. Fox Foundation for Parkinson's Research. The foundation focuses on funding research around finding a cure for Parkinson's, a disease which affects more than six million worldwide.
Article continues below advertisement
Angelina Jolie serves as a Goodwill Ambassador for the United Nations' High Commission on Refugees and runs her own charity, the Jolie-Pitt Foundation, which donates funds in support of humanitarian programs in conflict zones around the world. She also supports other charities, including Doctors Without Borders, which supports medical care in developing countries, and Global Action for Children, an organization that advocates on behalf of poverty-stricken children worldwide.
This past November, parents-to-be Joel Madden and Nicole Richie launched the Richie Madden Children's Foundation, dedicated to "bringing meaningful opportunities to children in all corners of the globe, while also striving to bring light and laughter into their lives through unique entertainment and special events." Madden and Richie already held a special baby shower for disadvantaged L.A.-area mothers-to-be. Their next project? Distributing "mom-to-be" kits to women in need at the Los Angeles Free Clinic.
Article continues below advertisement
After surviving the South East Asian Tsunami in 2003, supermodel Petra Nemcova decided she wanted to make a difference. Nemcova's Happy Hearts Fund supports health and education programs benefiting children in developing countries around the world.
Rosie O'Donnell's For All Kids organization helps kids in the United States affected by poverty. One in five kids under the age of six in the U.S. lives in poverty, and O'Donnell's foundation is dedicated to helping low-income kids through educational grants and early-childcare initiatives.
Moved by the devastation of the Gulf Coast region in the wake of Hurricane Katrina, actor Brad Pitt was driven to start Make It Right, an organization dedicated to helping to rebuild and revitalize New Orleans. Make It Right is developing environmentally friendly and affordable housing in New Orleans' Lower 9th Ward.
Oprah Winfrey's Angel Network has projects that help women and children; relief and recovery; education and literacy; and youth and community development. Donations have helped build nearly 50 schools around the world.