NEWS
Celebs Slip Into Stunning Spring Style!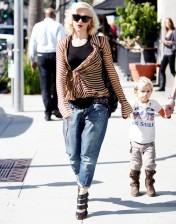 Warm weather is just around the corner, and it's almost time to bust out your best spring styles! Don't know what to wear? Bored of that same old sundress and tired capri pants?
Check out all these celebrities getting ready for spring and Get The Look at JCPenney!
From Britney Spears to Kim Kardashian, Gwen Stefani to Katy Perry, these famous faces have shown off their springiest, most stylish duds in the past, and are sure to wow this season! And while you might not be able to grab their designer duds, you can still get their looks!
Article continues below advertisement