NEWS
Céline Dion Makes a Fifth Pregnancy Attempt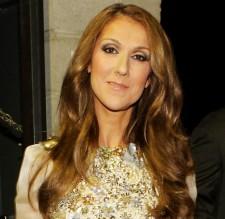 Céline Dion has opened up on The Oprah Winfrey show about her struggle to conceive after she recently miscarried — admitting she's on her fifth round of fertility treatment in her effort to have a second child.
"We tried four times to have a child. We're still trying. We're on the fifth try," Céline tells Oprah. "And I tell you, if five is my lucky number, this fifth try has got to come in."
Article continues below advertisement
Céline announced she was pregnant in August of 2009 but sadly as the details of the pregnancy emerged — she used an embryo frozen eight years previously — she discovered that she'd lost the baby.
"It's life. You know? A lot of people go through this, but it's not being told because it's not in newspaper," Céline, who's mom to nine-year-old René-Charles. "But with us, as you know, it's like, sometimes news are like mercury."
OK! NEWS: CELINE DION TRIES AGAIN AFTER PREGNANCY LOSS
She says she didn't want to announce the miscarriage straight away: "They said that I was pregnant, and a couple of days after, we were not pregnant again.
"We didn't want to feel like we were playing yo-yo. 'I'm pregnant. I'm not pregnant. I'm pregnant. I'm not pregnant.' So we didn't want to do this thing. But we did have a miscarriage," says the "My Heart Will Go On" singer.
OK! NEWS: CELINE DION PREGNANT WITH SECOND CHILD
Céline and her husband René Angélil are hopeful that they will have the much hoped-for second baby.
"I will be the happiest one to tell you when I'm pregnant. And if not, I'm the luckiest artist, especially wife and mother of a wonderful son. So I'm glad," she said.