NEWS
Chace Crawford Misses 'Gossip' During Writers' Strike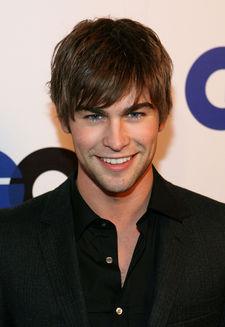 I see Gossip Girl's Chace Crawford all the time.
"We get nice people coming up and telling us nice things all the time," the 22-year-old actor says. "New York loves the show, so it's great to be a part of."
Due to the writers' strike, Chace hasn't been working with the cast. He misses pigging out with his co-stars.
"They'd bring by Taco Bell. I'd indulge every once in awhile. We had Popeye's. It was fantastic. Fried chicken, I love it."
Article continues below advertisement
Now that he has lots of spare time, Chace says he likes to read, work out and take jogs.
How is he enjoying life in New York? "I love walking around, and the energy of the city is fantastic."
He can't get enough of girlfriend Carrie Underwood.
"She's a great girl," he tells me.