NEWS
Chace Crawford Reveals "Trust Me, You Don't Want Me Babysitting!"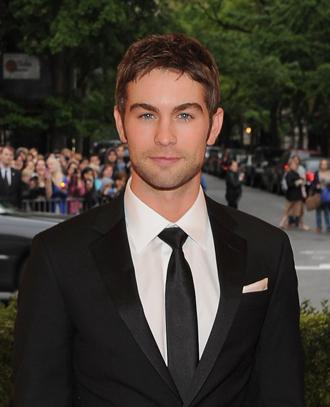 Chace Crawford may play a new father in the film What to Expect When You're Expecting, but don't expect him to be a dad anytime soon!
At the film's NYC premiere, Chace told reporters that he shouldn't even babysit his new nephew, Hawkins, yet!
"Trust me. You don't want me babysitting. My sister Candace Crawford doesn't want me babysitting the baby just yet. He just sleeps all the time, so no crazy stories yet."
Article continues below advertisement
Chace did reveal to OK! how great it is to be an uncle, however.
"It's awesome," he said. "It's really cool. Myself, I may need to start off with a dog or a plant first and maybe a mortgage, and we'll see what happens after that. I may start off with a goldfish. I don't know. I definitely envision it for myself one day, one day when I grow up. When I'm an adult."
OK! GALLERY: CHACE CRAWFORD BEGINS PROMOTIONS FOR 'WHAT TO EXPECT WHEN YOU'RE EXPECTING'
Although he is not ready to be a father, how is he with animals?
"I have a great track record," he said laughing. "How good is this? Someone got me, like, little turtles as a gift. You know those gifts that are burdensome? They give you those little turtles, but I took care of them as long as I could."
OK! GALLERY: CHACE CRAWFORD SMOOCHES ELLA RAE PECK ON THE NYC SET OF 'GOSSIP GIRL'
Being in the film all about pregnancy and children, did he learn anything? Yes!
"I guess I didn't know the umbilical cord kind of stayed on there," he said. "I didn't realize you had to cut it and the whole thing. Gross, but whatever."
Chace also told reporters how he's spending Mother's Day!
"I'm flying my mom and my father out for the premiere in L.A. next Monday," he said. "We'll be out there."
Sounds like a sweet Crawford reunion!