NEWS
Chad 'Ochocinco' Johnson Wants to Work Things Out With Wife Evelyn Lozada But She Says No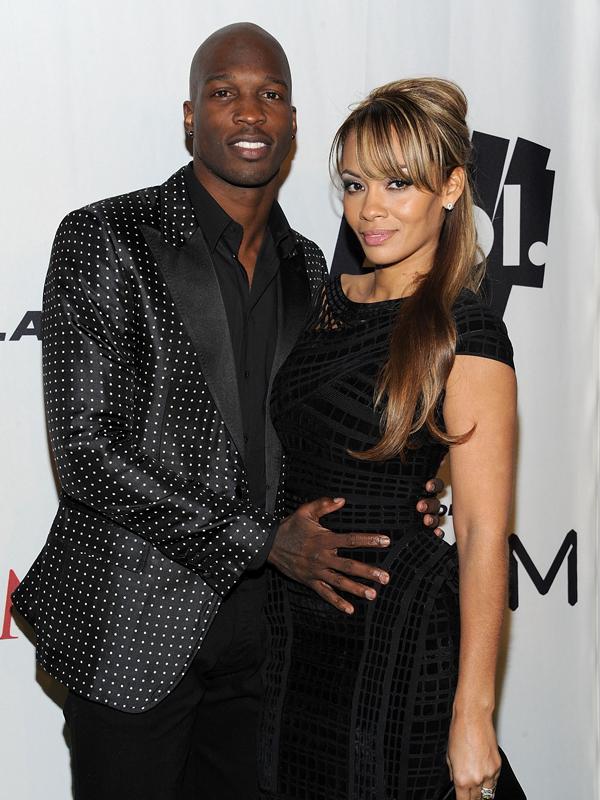 Evelyn Lozada has had enough! The Basketball Wives star filed for divorce from Chad 'Ochocinco' Johnson after he allegedly head-butted her, which resulted in a laceration she had to be treated for, during a heated argument the couple got into when she confronted him about cheating.
Chad was taken into custody and charged with domestic violence, but was released the following day on $2,500 bail. A day after news broke of the arrest, the NFL player learned his contract with the Miami Dolphins had been terminated.
Article continues below advertisement
OK! GALLERY: DWTS CAST GEARS UP FOR DANCE PRACTICE
In addition, his reality show on VH1 Ev & Ocho was canceled because of the seriousness of the situation.
Shorty after, his wife of just 41 days — the two married on July 4, ended the relationship. As it turns out, the reality star was right to suspect her husband of being unfaithful.
RadarOnline.com reports a Boston woman, Beverly Shiner, 30, came forward and confessed to hooking up with Chad for months before he got married. She claims she thought he was single.
OK! GALLERY: DWTS CAST GEARS UP FOR DANCE PRACTICE
"I Googled him before we met and saw he was engaged, but at the time there were reports that she had broken it off because she thought he was cheating, so I assumed they had split up," she said.
Now, the Dancing with the Stars alum, wants his wife back and she's not interested in reconciling. "To say this has been a bad week for Chad would be a drastic understatement," a source tells RadarOnline.com, "He is desperate to win Evelyn back, so he feels he has at least one person on his team, but she is resolute that is NOT going to happen."
"Chad has been tearfully calling and texting Ev, pouring his heart out to her and telling how sorry he is and how he has never loved anyone before as he loves her. But, it's just too little too late. Evelyn will not tolerate being cheated on and being physically attacked and she has washed her hands of Chad for good. She was desperately in love with him and ignored a lot of warning signs along the way, but now that she has finally woken up, she will not be taking any steps back and will not go back to him."