NEWS
Channing Tatum on "Good Girl" Rachel McAdams: "I Wasn't Sure If She's Ever Seen a Penis"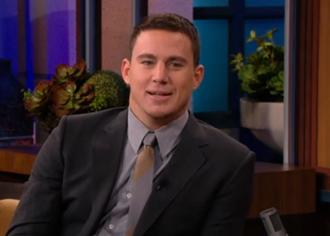 Article continues below advertisement
"So I had the props make a very large prosthetic..." he said while gesturing down to the bottom of his thigh. "There is this scene where I have to walk in naked and she got a good reaction. They actually used it in the movie."
OK! GALLERY: CHANNING TATUM & JONAH HILL CELEBRATE THE 21 JUMP STREET PREMIERE IN HOLLYWOOD
And Channing also pulled a pretty good prank on his 21 Jump Street co-star Jonah Hill. The guys were getting a massage out on a highway after filming an exhausting chase scene and Channing decided to take over Jonah's massage and see how long it took him to notice.
"It was kind of amazing the things he let me to do to him before he realized that this is not normal," Channing joked. "I don't know where he's getting massages at... but I'm like straddling him on this thing."
So, how far did Channing go?
"I straddled him and then I just kept going lower and lower. I didn't get inside the buttocks...but then he was like, 'Oh, this is weird,' and looked up and it was me."
Watch the hilarious clip, below!