NEWS
Channing Tatum Says Rooney Mara Is the Most "Terrifying" Person He's Ever Met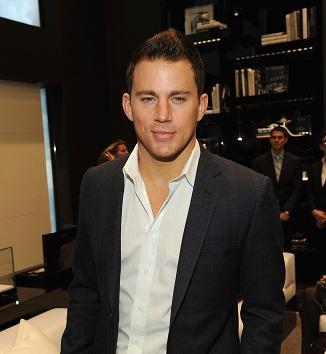 When we picture Channing Tatum being scared of something, we picture... maybe a giant bear, or science-fiction-type monster or something. We definitely did not picture Rooney Mara, but Channing told E! News that she is "the most terrifying person" he has ever met!
OK! GALLERY: MILA KUNIS, CHANNING TATUM, EMMA STONE AND MORE LOOK HOT AT SPIKE TV'S GUYS CHOICE AWARDS
"She's the most mousy and terrifying person I've ever met," Channing said of of Rooney at the MTV Sneak Peek of his soon-to-be released movie, Magic Mike. "She's such a little introvert. She's also the sweetest little thing you've ever met," he finished.
Article continues below advertisement
OK! GALLERY: CHANNING TATUM, AMY POEHLER AND STEPHEN COLBERT WIN BIG AT PEABODY AWARDS IN NYC
Ah, ha. We knew there had to be more to that story!
Channing and Rooney star together in upcoming flick, The Bitter Pill. Rooney plays depressed wife to Channing's stockbroker husband, who returns home after spending four years behind bars for a white-collar crime.
"Rooney can get this glazed over like look in her eyes that you're like, 'Oh, God — I hope I never see that coming my way,'" Channing shared. "She's truly one of the most fabulous actresses. She has a skill set that I have never seen with the actresses I've worked with. Everybody's different and have the things that they're strong at, but she's special, for sure."
High praise, indeed! The Bitter Pill is set to be released in February 2013.