NEWS
Charges Dropped Against Amy Winehouse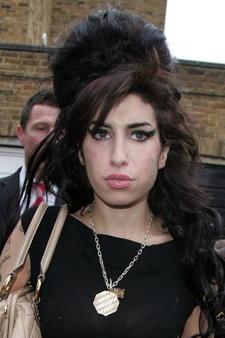 Things are looking up for Amy Winehouse — slightly.
The British chanteuse was cleared on Friday of all charges of attempting to interfere with a court case involving her husband, Blake Fielder-Civil.
"Amy is pleased to be discounted from the investigation and thanks the police for their professionalism in their dealings with her,'' reads a statement from her rep, Chris Goodman.
The 24-year-old multiple Grammy-winner found herself in some legal hot water last December after being arrested on suspicion of tampering with witnesses involved in a assault charge against her hubby stemming from an alleged barfight last summer.
Article continues below advertisement
In other Winehouse courthouse news (and there seems to be a lot of it these days), her beau Blake was in a London court Friday to answer for these very same allegations. Fielder-Civil plead not guilty to the charges and won't be smelling up a courtroom until April.