NEWS
Charice Pempengco's Father Murdered in the Philippines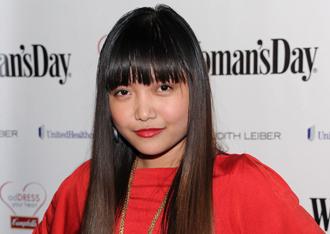 Glee star Charice Pempengco's estranged father was murdered late Monday night in her hometown in the Philippines.
According to The Associated Press, Charice's father Ricky Pempengco, a 40-year-old construction worker, was at a small grocery store in San Pedro township when he ran into a drunk man. He became angry and stabbed Ricky with an ice pick in his chest and back.
Charcie, 19, had long been estranged from her father after her mother reportedly left him. The singer Tweeted (via The Associated Press) that she once had a "really great relationship."
Article continues below advertisement
"I loved him and I will still love him," she wrote. "He's still my Dad after all."
Given the tragedy, Charice has canceled her Wednesday and Thursday shows in Singapore telling her fans, "I am very sorry to all my fans from Singapore. I am not going to be there to be part of David Foster and Friends concert. I have to go back to the Philippines as soon as possible to be with my family. I hope you all understand. I love you all and I will see you next year. "
A 20,000 pesos ($470) award has been issued for information leading to an arrest of Ricky's killer.
Our thoughts go out to Charice.