NEWS
Charlie and Denise Play Dirty!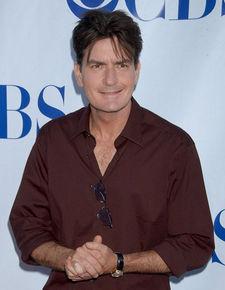 In light of all the allegations made by about that have been floating around the Internet the last few days, OK! has received a statement from Charlie about them. In it he says:
"I will not dignify the majority of these allegations
set forth by Denise Richards with any measure of response. On its best
day it remains laughable and inane.
For the record, as well as for the scales of morality, the following must be clarified:
Article continues below advertisement
Two years ago, when this circus first arrived, I
chose a high road position and remained quiet and dignified. Yet, based
on the resurfacing of certain specific claims, made in a severe and
grievous manner, illustrating Ms. Richards poor judgment on every
possible front, I must counter with these FACTS.
Brooke and I remain committed to the task at hand.
These unlawful and diabolical accusations will not distract us from the
focus of our resolve. Shortly before unleashing her attack Mr. Richards
asked for another baby via a sperm donation, after her divisive
attempts at a reconciliation behind Brooke's back failed. She was flat
out rejected.
I am making every possible effort to assure that the
courts focus on my children and their welfare. My refusal to dignify
garbage needs to be understood in the context of the history of this
case and Denise's need and desire to make it about issues that do not
involve anything other than her emotions."