NEWS
Charlie Sheen on Ashton Kutcher Replacing Him: He's a "Sweetheart... So Am I!"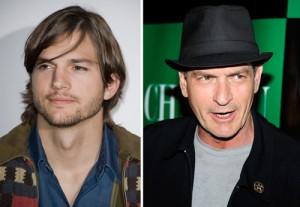 If you were expecting some kind of "winning" snarky rejoinder from Charlie Sheen on the news that Ashton Kutcher will be taking over his spot on Two and a Half Men, well, you're in luck. He seems to be nothing but jolly over his successor.When we asked about the casting decision, Charlie replied quite happily with: "Ashton Kutcher is a sweetheart and a brilliant comedic performer ... Oh wait, so am I!!"
Article continues below advertisement
What do you think of Ashton as the new Charlie? How do you think they'll introduce his character and explain Charlie's absence?
Sound off in the comments!