NEWS
Charlie Sheen Channels Jack Nicholson in New TV Show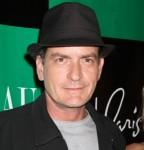 As reports swirl around a new TV show for Charlie Sheen, we do know this: It will be based upon the movie Anger Management and Charlie will play the Jack Nicholson character. Find out more after the jump!
OK! NEWS: CHARLIE SHEEN NEXT VICTIM ON COMEDY CENTRAL ROASTING BLOCK — "IT'S GOING TO BE EPIC"
The producer involved with the project, Joe Roth, has previously worked with Charlie on five (count 'em, five!) other projects such as Major League and Young Guns. According to TMZ, Joe happens to own the screenplay to the 2003 movie, Anger Management. Although there's no deal with a network just yet for the show, the deal is in negotiations with Lionsgate.
Article continues below advertisement
OK! NEWS: CHARLIE SHEEN SAYS HE ONLY "DID STEROIDS" DURING MAJOR LEAGUE FILMING
As for the premise itself, well it looks like Charlie's character may veer off from the original movie role. Apparently his character will have his own anger issues, ironic since he's earned a master's degree in social work and becomes a counselor to defendants in the criminal justice system with you guessed it — anger management issues.
The question is, though, will you watch Charlie in a new sitcom? Sound off in the comments!