NEWS
Charlie Sheen Says He Only "Did Steroids" During 'Major League' Filming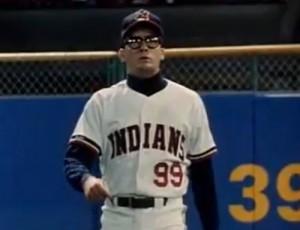 Charlie Sheen has already come clean about his battle with cocaine addiction, but for the first time the actor has admitted he used performance enhancing drugs while filming the 1989 hit Major League.
Charlie told Sports Illustrated that he tried anabolic steroids, while he was getting fit to play his now-famous role of  Ricky "Wild Thing" Vaughn in the cult baseball flick.
Article continues below advertisement
"Let's just say that I was enhancing my performance a little bit," Charlie revealed to SI, via Radar Online. "It was the only time I ever did steroids. I did them for like six or eight weeks.
"You can print this, I don't give a f**k. My fastball went from 79 to like 85."
Despite his streak of "winning" and goddesses and tiger blood and torpedoes of truth, Charlie seems to have hit a rough patch.
The 45-year-old unemployed actor is newly single — after reportedly being dumped by his sole goddess Natalie Kenly —and is entangled in legal issues with Two and a Half Men producer Chuck Lorre and Warner Brothers.
It has been decided that his Men character, Charlie Harper, will be killed off the hit CBS sitcom to make way for Ashton Kutcher's debut.
Watch Charlie in the famous "Wild Thing" clip from Major League below.