NEWS
Charlie Sheen Fired by Warner Bros. for Committing a Felony?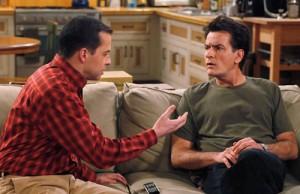 Article continues below advertisement
"There is ample evidence supporting Warner Bros. reasonable good faith opinion that Mr. Sheen has committed felony offenses involving moral turpitude (including but not limited to furnishing of cocaine to others as part of the self-destructive lifestyle he has described publicly) that have 'interfered with his ability to fully and completely render all material services required' under the agreement," the letter states.
And Warner Bros. is reserving its right to take legal action against Charlie, whose lawyer has demanded they pay for the eight canceled episodes.