NEWS
Charlie Sheen Has "Nothing to Say" About NYC Hospital Stay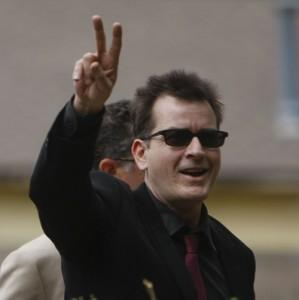 Charlie Sheen has broken his silence after being treated for a "severe allergic reaction" at an NYC hospital. A media firestorm imploded after the actor reportedly destroyed his Plaza Hotel room in NYC after a night drinking, drugs and debauchery. But Charlie only wants to know one thing.
"What are they saying?" Charlie texted to E! News before he flew off to L.A.
Article continues below advertisement
Once informed, Charlie responded to E!: "I got nothing to say about it sweetie. Thank U for your concern. . . XO"
OK! NEWS: REPORT — CHARLIE SHEEN TESTED POSITIVE FOR COCAINE
The most recent reports surfacing claim Charlie tested positive for cocaine. At this time, no charges have been filed against the Two and a Half Men star.
However, he reportedly owes about $7,000 in damages to the Plaza Hotel. Pictures have also surfaced on TMZ of the actor's destroyed hotel room.
Charlie will reportedly return to his Two and a Half Men job this week.