NEWS
Charlie Sheen for President: Actor Trumps Sarah Palin in Political Poll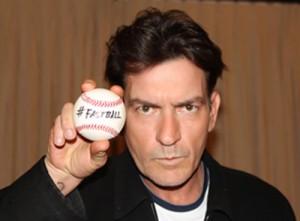 With the American public's current infatuation with Charlie Sheen, it seems like the natural next step for the 45-year-old unemployed actor to run for president! But while Charlie isn't taking his "winning tiger blood" campaign to office just yet, he would most likely win over Sarah Palin in a 2010 presidential race.
According to a new poll, via USA Today, independent voters say they favor Charlie over the former Alaskan Governor by a 41/36 margin.
Article continues below advertisement
OK! NEWS: CHARLIE SHEEN'S "TORPEDO OF TRUTH" TOUR ADDS 12 MORE CITIES INCLUDING CANADA SHOWS!
While independents have the strongest backing behind the warlock, the poll from PublicPolicyPolling.com, also shows that democrats would support Charlie by a 44-24 margin for president over the self-proclaimed mama grizzly hockey mom and Republicans would support him 37-28 over President Barack Obama.
While people may not respect Charlie, voters in the poll still "think he'd be a better alternative than their opposing party's leading figure" the findings proved.
If Charlie was president, would you be on board with his two goddesses as first ladies? Do you find results of the poll surprising? Share your thoughts in the comments!