NEWS
Charlie Sheen to Serve as Acting Coach During Jail Sentence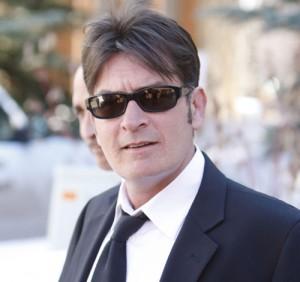 Charlie Sheen will begin his work release Tuesday, TMZ reports, and as part of his 30-day sentence he will serve as na acting coach.
As part of Charlie's plea deal, the actor will take part in a work release at Theatre Aspen, where he'll be able to leave the jail everyday at 8 a.m. for work at the theater and return to jail by 8 p.m., TMZ reports.
Article continues below advertisement
Charlie will be coaching actors in three different plays — The Wonderettes, Three Little Pigs and Same Time Next Year — and according to TMZ he will also be doing meet-and-greets for Theatre Aspen fundraising, along with a role at the ABC Center in Aspen working with young children in a theater group.
Looks like Charlie has a busy schedule for an inmate.
Charlie has a court hearing today in Aspen where the judge will accept Charlie's plea and following the hearing the actor may end up in jail as early as 7 p.m. tonight.
According to TMZ, Charlie will serve 17 days, but the first and last days will be short.
Charlie has completed the required 36-hours of anger management classes.