NEWS
Charlie Sheen Treated for Hernia at Hospital; Denise Richards Rushes to His Bedside?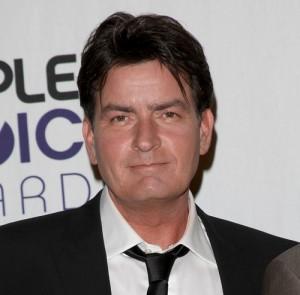 Luckily, Charlie Sheen's latest stint in the hospital is allegedly unrelated to what some suspected to be a drug overdose. According to reports, the actor suffered a hiatal hernia in his stomach, which prompted the early morning 911 call Thursday, landing him the the hospital.
TMZ reports that the hernia is located in Charlie's stomach and is something that the Two and a Half Men star has been dealing with for years.
Article continues below advertisement
It causes "horrible, horrendous pain," according to TMZ.
Other recent reports claim Real Housewives of Beverly Hills star Adrienne Maloof-Nassif was the person who initiated the 911 call, as she and her husband Dr. Paul Nassif are neighbors with Charlie.
Charlie is still in the news for his partying antics, allegedly still battling his coke addiction and spending time with strippers while on benders in Las Vegas.
PopEater reports Charlie's ex-wife Denise Richards was one of the first people to rush to the actor's bedside Thursday morning.
The mother of his two daughter's is allegedly committed to making sure Charlie gets the help he needs.
"Denise is heartbroken and fears the day when she gets the call saying Charlie is no longer alive," an inside source tells PopEater.
Do you think the troubled actor will ever pull it together? Share your thoughts in the comments section below.