NEWS
Charlie Sheen's CBS Bosses Respond to His Recent Hospital Stay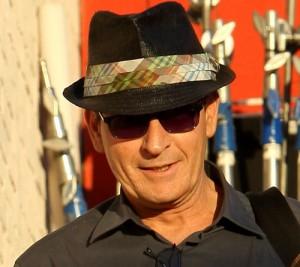 Charlie Sheen has recently been released from the hospital after being treated for a stomach hernia. The actor's highly-publicized ongoing battle with addiction causes even a hospitalization for a common medical condition to become a media firestorm, in turn making his bosses at CBS a bit weary, but they keep trudging through. What is their exact take on Charlie's ongoing meltdown?
While reports plastered across the media of the Two and a Half Men star's recent Las Vegas bender involving porn stars and an alleged briefcase of cocaine may make the CBS heads cringe, they aren't going to change much about their involvement with him.
Article continues below advertisement
"What can we do?" one of Charlie's CBS leaders said, via E! Online."He shows up to work, on time. He's polite, and he makes us hundreds of millions of dollars."
And it looks like Charlie will continue to stick to his shooting schedule, as he is expected back to work next Tuesday.
His Two and a Half Men co-star Jon Cryer appeared on Conan earlier this week and spoke about the drama surrounding Charlie's life currently and how it effects his life working with him.
"It's always a little weird because like the stuff you hear is just unbelievable," he admitted to Conan. "I mean like… I'm checking TMZ, as I do everyday, to know if I have to go to work at all."
Article continues below advertisement
CBS president Nina Tassler also weighed in on the situation earlier this month.
"You can't look at it simplistically," she explained. "Charlie is a professional. He comes to work, he does his job extremely well. We are taping tonight. It's very complicated, but we have a very good relationship with Warner Bros. TV. We have tremendous trust and respect with the way they are managing the situation. On a personal level, we obviously have concern. On a professional level, he does his job and he does it well. This show is a hit, that is all have to say."