NEWS
Charlize Theron Chats About Motherhood: "It's Been Amazing"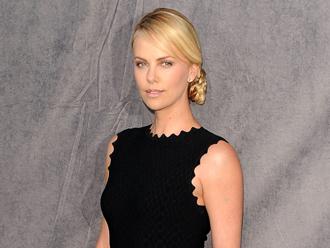 Charlize Theron announced earlier this week that she is the proud new mother of her adopted baby boy, Jackson. The Snow White and the Huntsman star called in to On Air with Ryan Seacrest this morning to talk about motherhood and her upcoming film with Kristen Stewart.
OK! NEWS: CHARLIZE THERON ADOPTS A BABY BOY NAMED JACKSON
"It's been amazing, the amount of emails and congratulations. Everyone's just been so lovely, so it's been really nice," Charlize told Ryan Seacrest on his radio show about being a new mom.
Article continues below advertisement
And it sounds like Charlize and her son are really bonding!
"I didn't think I would be a fan of the swaddling, but the swaddling is pretty amazing," she said. "It looks a bit like a straight jacket, but for some reason they just love it."
OK! NEWS: HEAR KRISTEN STEWART'S ENGLISH ACCENT IN NEW PROMO FOR SNOW WHITE AND THE HUNTSMAN
While Charlize will be busy enjoying motherhood, she also has a new film, Snow White and the Huntsman, to promote that's due in theaters June 1.
The actress revealed she drew inspiration for her Evil Queen character from Jack Nicholson!
"I was watching television one night and The Shining came on and I was like, 'Oh my god, that's is, she's Jack Nicholson in The Shining,' " she recalled. "She's locked in her hotel castle going slowly crazy. Not at all am I going to take credit that that's the performance I gave, but it was definitely very inspiring for me."
And Charlize was also inspired by her co-star Kristen Stewart.
"I think she's incredible and she's been an actress that I've been watching for awhile, and she didn't disappoint," Charlize shared. "She's amazing, absolutely just a joy to work with."
It sounds like Charlize has a lot to be thankful for!