NEWS
Charlize Theron, Christopher Walken Going to Harvard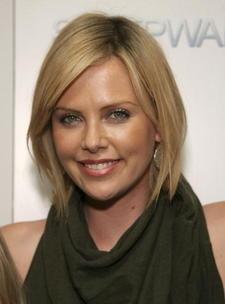 Charlize Theron and Christopher Walken are headed to Harvard!
No, they're not matriculating at the posh institution but, rather, are stopping by to pick up some mantle hardware. The two are being honored with the university's Hasty Pudding Awards.
Given out since 1967 by the Hasty Pudding Theatricals acting group, the awards are presented annually to actors who've made a "lasting and impressive contribution to the world of entertainment."
Article continues below advertisement
Charlize, 32, and Christopher, 64, certainly fit the bill — both are Academy Award winners; she for 2003's Monster and he for 1978's The Deer Hunter.
Past recipients include Ben Stiller and Scarlett Johansson (both who won last year), Richard Gere, Halle Berry, Tim Robbins and Catherine Zeta-Jones.
Not one to be slighted, Paris Hilton will also pick up something nice and shiny from Harvard. , Paris is to be honored by the Harvard Lampoon, and now we know exactly what she's getting — she will receive the "Hastiest Pudding of the Lampoon Award."
MORE ON:
christopher walken
Paris will stop by Harvard for her ceremony on Feb. 6 while Charlize and Christopher will be honored Feb. 7 and Feb. 15, respectively.