NEWS
Charlize Theron Joins Mad Max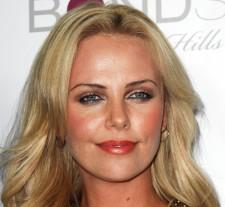 Paging Mel Gibson: Charlize Theron has signed on for the revival of the actor's post-apocalyptic Mad Max movies.
Charlize will star in the fourth installment of the franchise - last seen on our screens in 1985 - with Mad Max: Fury Road.
British actor Tom Hardy will be the Burning Plain beauty's leading man when they start filming in Australia next August.
No news on whether Mel — who launched his career as an Aussie unknown in the original 1979 Max Max movie - will be involved.
Article continues below advertisement
The trilogy (Mad Max, Road Warrior and Mad Max Beyond Thunderdome, starring Tina Turner) is set in a dystopian future world ruled by violent gangs.