NEWS
Charlize Theron: Sexiest Woman Alive?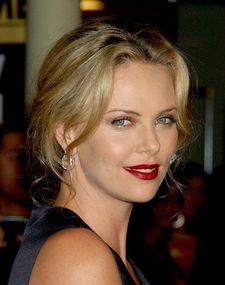 For the first time in three years, Esquire magazine has chosen Sexiest Woman Alive that has never been linked to Justin Timberlake, as Oscar-winner Charlize Theron topples fellow screen sirens Scarlett Johansson, who earned the title last year, and 2005's winner Jessica Biel.
"She combines unbelievable beauty with a smart mind and this attitude like she's almost one of the guys," explains Equire's Ryan D'Agostino. "All of that adds up to sexy."
Article continues below advertisement
Charlize and the rest of the Sexiest Women Alive will be featured in the next issue of Esquire, which hits newsstands Oct. 16.