NEWS
Chaz Bono Bombs the Rumba But Delivers Strong Message on 'Dancing With the Stars'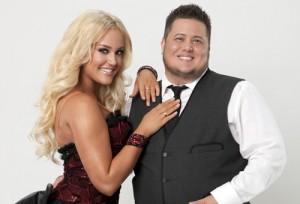 Article continues below advertisement
"If you have a problem with me, that's your problem not mine," he said boldly in the pre-dance clip.
While Chaz is still suffering with his ankle and knee injuries, he gave the dance his all and the emotion behind it was palpable.
"I am so impressed by your real courage," judge Carrie Annie Inaba shared, adding, "Tonight wasn't your best performance…it's breaking my heart to say this!"
Bruno Tonioli chimed in, "There is a very endearing quality about you."
But unfortunately, the team received their lowest score of the season, an 18 out of 30.
Do you think Chaz is in danger of being eliminated tonight? Sound off below.
Catch the clip, via ABC, below.