NEWS
Chaz Bono & Nancy Grace "Fell In Love With Each Other" on 'DWTS'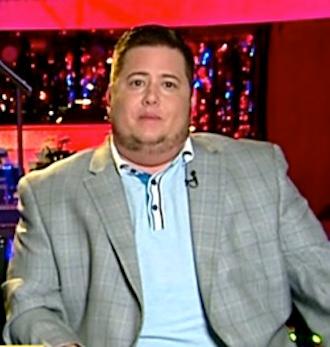 On The Joy Behar Show, recent cast-off Chaz Bono dished about an unlikely friendship with Nancy Grace. The duo became really close on Dancing With the Stars to the point where Chaz indicated they "just fell in love."
According to RadarOnline, Chaz explained, "One of the most wonderful things I got out of the show was my relationship with Nancy Grace." He added, "I mean the two of us just fell in love with each other."
Article continues below advertisement
Really? Apparently he totally gets the questionable pairing as well. "It's an odd pairing but we could leave our spouses potentially for each other. It could happen."
Enamored by not only Nancy but her twins as well, Chaz pointed out, "I know I like the twins though, I'll take the twins, too!" 
Joy asked, "You'll take the twins?" Then Chaz laughed, "I'll take the twins, too."
Sounds like Chaz will be rooting for Nancy on the show on Monday night when she competes against five other remaining couples for the coveted mirrorball trophy.