NEWS
Check Out David Beckham's Sexy Super Bowl Ad for H&M Bodywear!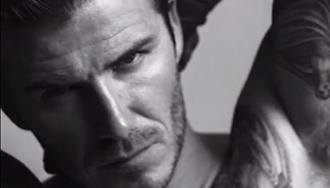 Women around the country will be tuning in to the big game this Sunday, Feb. 5, and it won't be just to catch a glimpse of quarterbacks Tom Brady and Eli Manning sporting those tight football pants. Someone else just as special will be flaunting his body in something much less constricting in a 30-second ad that will air during the second quarter of the Super Bowl.
Article continues below advertisement
Donning sexy boxer briefs ($12.95) and trunks ($14.95) from his new bodywear collection for H&M, soccer star David Beckham will be seen in a steamy ad, set to the Animals' song "Don't Let Me Be Misunderstood."
"I'm excited about my bodywear ad featuring in this year's Super Bowl," David announces in a press release. "My design team and I spent 18 months developing the collection, it's been a fantastic collaborative experience and I'm very happy with the end result. Like every fan, I'm looking forward to Super Bowl Sunday."
"We're thrilled about David starring in our Super Bowl spot, which kicks off the North American launch of the global David Beckham bodywear collection," adds Steve Lubomski, Director of Marketing of H&M North America. "We'll reach a significant number of our consumer base during the Super Bowl, and we'll continue the momentum with a 360-degree marketing campaign, that includes social media, national advertising, PR and consumer engagement."