NEWS
Check Out Kate Beckinsale's Favorite Meal!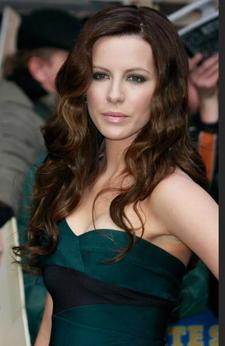 Sushi is a favorite food among many celebrities, but it's certainly not Kate Beckinsale's. The actress, who once said she would rather eat a vagina than sushi, says the Japanese delicacy makes her feel uneasy.
"I have to say, sushi freaks me out more than almost anything," she tells Moviefone. "At least a vagina would be warm."
Always one to share her mind, Kate also opens up about the part that got away from her. In the running to play Clementine Kruczynski in 2004's Eternal Sunshine of the Spotless Mind, the 34-year-old eventually lost the role to another British Kate -- Kate Winslet -- due to her size.
Article continues below advertisement
"I met director Michel Gondry for it, but he said I was too thin. I think originally in the script it was a big story point that she was heavy, and then it became not that, because Kate Winslet is also not heavy, either," she says. "But I think she did a fantastic job, and I personally thought she should've won the Academy Award for that. I thought she was amazing."
As of late, though, Kate's name has been linked to the forthcoming Wonder Woman film, but she says she has no plans to recreate Lynda Carter's role.
"I never said that," she says. "I once went out trick-or-treating with my daughter dressed as Wonder Woman and that's how that all started. Not right now. Like I said, I've embarrassed my daughter plenty. I might make do with the Underoos for now."