NEWS
Check Out The Adorable First Pics (And Song!) Of Demi Lovato and Naya Rivera on Glee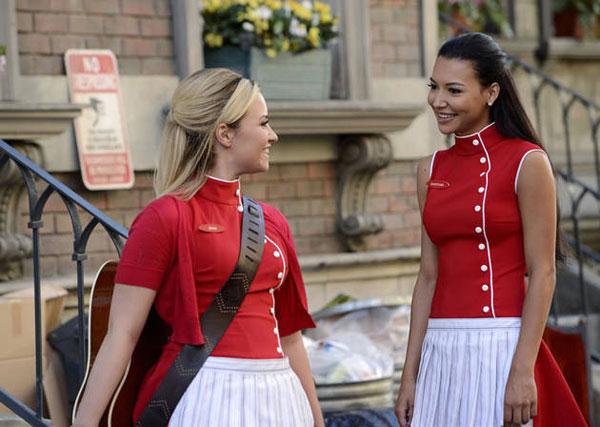 Nobody is more excited than I am for the new season of Glee to premiere tomorrow. 1) They're doing Beatles songs, 2) I really am intrigued to see how they're going to handle the Cory Monteith death in the early episodes and 3) Demi Lovato is a guest star! She's playing Dani, Santana's new love interest on the show, and the first pics of the two together have finally come out (no pun intended?) Take a look:
Article continues below advertisement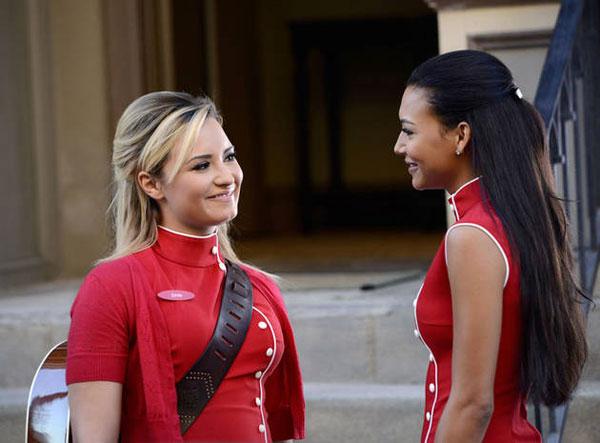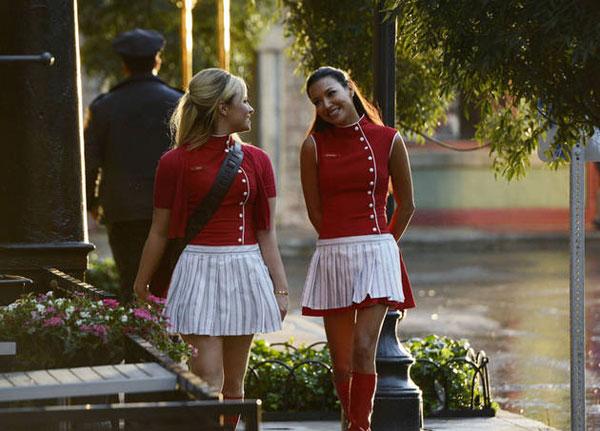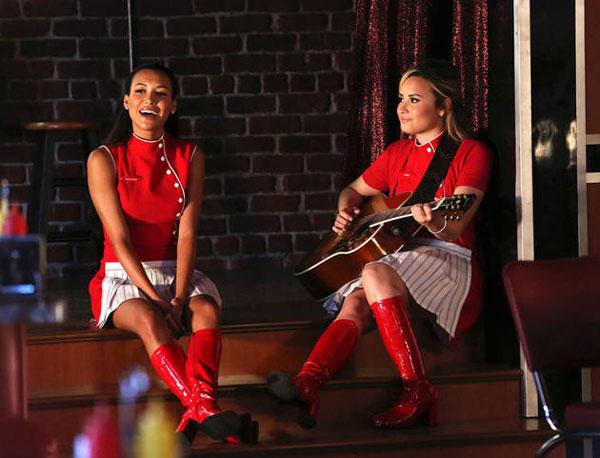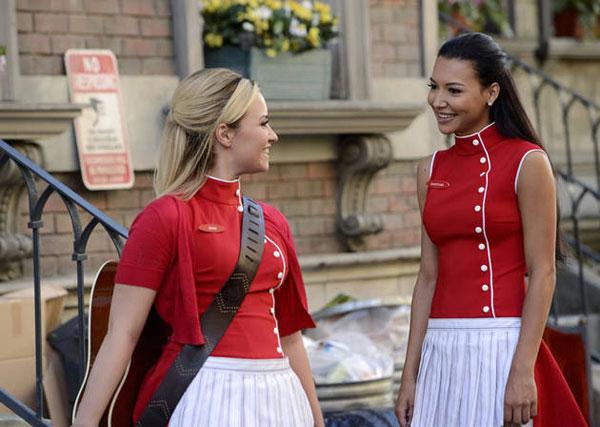 All we really know so far about these two is that Santana and Dani meet at the diner that Santana and Rachel start working at to make some extra money, and that their uniforms look like the grown-up version of Cheerios attire. I miss Brittany, guys.
Photos: 10 Fall Shows The OK! Editors Are Excited For
And oh yes, the girls do a duet in the first episode called "Here Comes The Sun," which is of course a lovely Beatles song. Here's a listen. I'm officially shipping Dantana already:
youtube=https://www.youtube.com/watch?v=KCtLzNbWNjE&w=480&h=360
Photos: 20+ Pics from Glee Season 5
Check out the season premiere of Glee tomorrow at 9pm on FOX! Are you excited for this relationship? What else do you expect from Demi's character Dani? Tweet me at @OKMagazine!