NEWS
Cheerio Baby Tatum! Channing Reveals Wife Jenna Dewan-Tatum Will Give Birth in London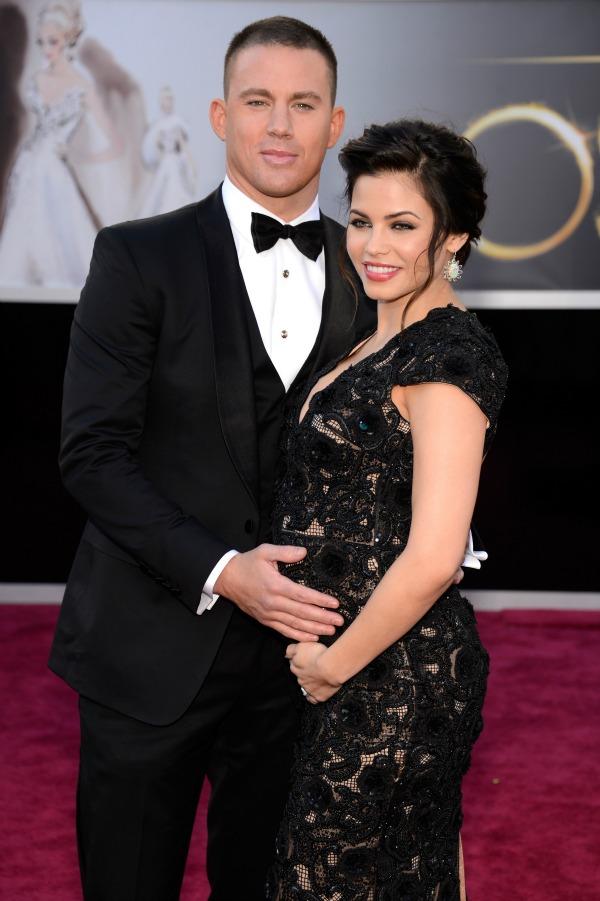 Channing Tatum and wife Jenna Dewan-Tatum stopped by to chat with Ryan Seacrest on the E! Oscars red carpet and revealed their bundle of joy will arrive later this year in London!
Jenna told Ryan she "has a few more months" until the baby will be born but since Channing will be in London shooting a movie at that time, that's where Baby Tatum will make its debut!
Channing also refered to Jenna's baby bump as "his greatest production yet." AWW!
Article continues below advertisement
Trying to refrain from using the word "glowing" to describe Jenna, but really: how GORGE is she looking tonight!? (And Channing helped her zip up her dress—adorable!)
Channing is also involved in tonight's show in some way, but we don't quite know how just yet. He did tease by saying "With Seth MacFarlane you dont know what could possibly happen. You know, maybe people will be getting naked, we'll see!"