NEWS
Candy Corn Ombre Halloween Cupcakes By Lizzy Milian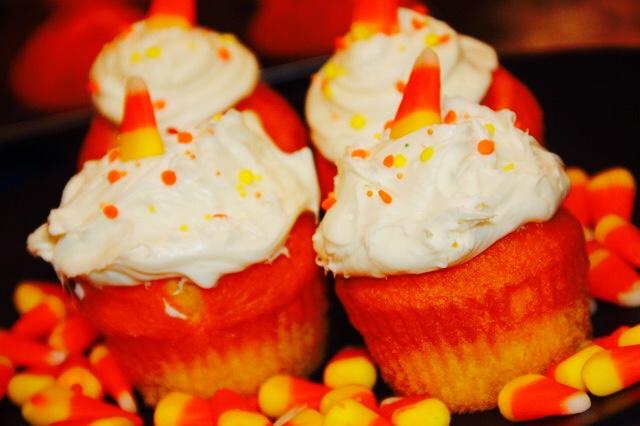 Chef Lizzy Milian dishes her best recipes to OKMagazine.com before her reality series, Christina Milian Turned Up, airs on E! This week, a spooky treat for Halloween!
Candy Corn Ombre Halloween Cupcakes by Lizzy Milian
1 box white cake mix
Yellow & Orange Food Dye
Cupcake Pan
Candy Corns
White Icing
Orange & yellow Sprinkles
Baking pan with liners
preheat oven to box cake directions.
1. Mix white cake as directed on box. Separate into two bowls
2. In one bowl mix yellow food dye until you have obtained a bright yellow color. Repeat with Orange food dye.
Article continues below advertisement
3. Fill 1/3 of cupcake pan with yellow cakes mix. Top with orange mixture filling cupcake pans 2/3 of the way.
4. Bake cupcakes 12-15 minutes or until they run clean when poked with a toothpick. Let cool
5. Top with white Icing, sprinkles and candy corn.