NEWS
Chelsea Clinton Engaged to Longtime Boyfriend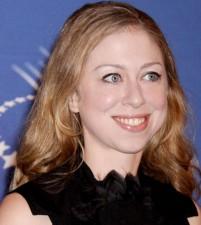 Looks like former President Bill Clinton and Secretary of State Hillary Clinton are set to welcome a new son-in-law — daughter Chelsea Clinton got engaged to longtime boyfriend, investment banker Marc Mezvinksy, on Thanksgiving Day.
The Associated Press reports that the good news was confirmed by Matt McKenna, a spokesman for the former president. The couple announced their upcoming nuptials in an e-mail sent out to friends.
Article continues below advertisement
The engagement was first reported by ABC News.