NEWS
Chelsea Handler Calls Out Angelina Jolie Again!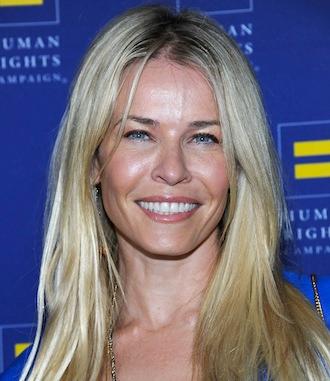 Chelsea Handler, close pals with Jennifer Aniston, has used some choice words to describe Angelina Jolie in the past. According to new reports, the candid E! talk show host spoke about the Salt actress yet again in a new interview.
OK! NEWS: CHELSEA HANDLER'S WORKPLACE ROMANCE
"She doesn't strike me as someone I would have a close friendship with," Chelsea told More Magazine of Angelina, who recently announced her plans to marry Jennifer's ex-husband Brad Pitt, via Radar Online.
Article continues below advertisement
The 37-year-old called Angelina out as a "home wrecker" back in 2010 and doesn't seem to have changed her opinion since then.
Chelsea continued, "You just know as a woman, when you see another woman, if that's a woman you can trust."
OK! NEWS: JENNIFER ANISTON ADMITS SHE'S IN LOVE WITH CHELSEA HANDLER
The mom of six was initially brought up when Chelsea was asked to give her opinion on who she considers to be the opposite of a "girl's girl."
"Probably Angelina Jolie," the New Jersey native quipped.