NEWS
Chelsea Handler is Headed to NBC With New Sitcom!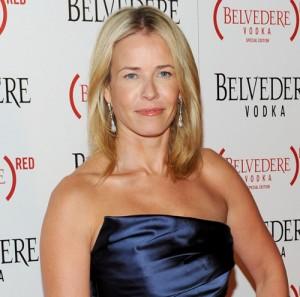 Chelsea Handler is bringing her life to primetime. The foul-mouthed, heavy-hitting late night host and author just got the green light from NBC to bring a comedy based on her book Are You There Vodka? It's Me, Chelsea to the network!
The semi-autobiographical comedy is about "a 20-something woman who has a very honest and provocative point of view on dating, friends and family," Entertainment Weekly reports.
Article continues below advertisement
But don't get your hopes up — Chelsea is not starring in the sitcom. Up-and-coming actress Laura Prepon — from October Road — will star as the comedy's main character.
Chelsea told Matt Lauer earlier this week on Today show that she wants to take her career in a more serious direction.
"I like what I do, but I would like to honestly add some other layers to it. I love the book world," Chelsea shared. "I'd like to do more television, but obviously I'm growing up a little bit. I have to at some point."
"I would like to do some more serious stuff, but stay with the comedy," she added. "I think after I'm done with the Lies tour, I'm gonna take a break from stand-up for a while."
NBC also picked up a couple of other new comedies, including Free Agents starring Hank Azaria and Bent starring Amanda Peet.